Fix PUBG website details three-month long update campaign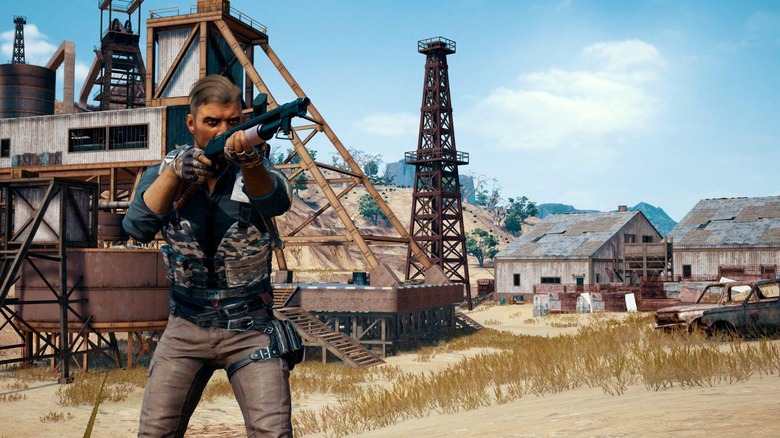 PlayerUnknown's Battlegrounds is a game that earned itself a lot of fans despite the unpolished state it launched in last year. Fast forward to today, however, and the game is still suffering from a lot of issues, despite leaving early access in December. This, as you might suspect, has a lot of players frustrated, and they've frequently stated their displeasure in a number of different forums, whether that's on Steam or over on Reddit.
In fact, PUBG Corporation has been fielding so many requests to fix problems with the game that it's decided to launch a new website called "Fix PUBG." This new website serves as essentially a roadmap for PUBG fixes that will be implemented over the next three months, allowing players to see what the overarching plan is and check which goals have been completed.
There's actually a lot to the website, and it shows just how much PUBG Corp has on its plate when it comes to fixing the long list of issues with the game. The website is split up into six different categories: client performance, server performance, anti-cheat, matchmaking, bug fix & quality of life issues, and Xbox road to 1.0. Visitors to the site can click on each category to see more specific details, while a separate roadmap gives a general idea of how long it'll take PUBG Corp to implement each fix.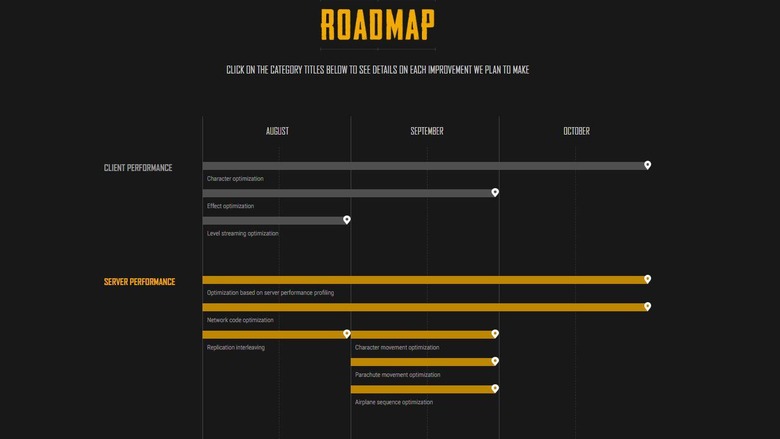 There are some pretty serious problems due to be ironed out over the next few months. One of the biggest issues that has been plaguing players for quite some time is server desync, which causes shots to land when they shouldn't have connected. This problem is caused by wide differences in ping between the dueling players and poor server tick rate, and PUBG Corp is planning to work on both during the course of this campaign.
PUBG Corp's plan also involves launching a more holistic anti-cheat solution, which includes hardware-based bans and taking legal action against cheat developers. Beyond these more serious issues, there's also a long list of bug fixes that are due to be implemented over the next few months. All in all, Fix PUBG puts together a great roadmap, but the big question now is whether or not all of these boxes will be checked by the time we arrive at the end of October.