Five cool things you can do with Facebook Messenger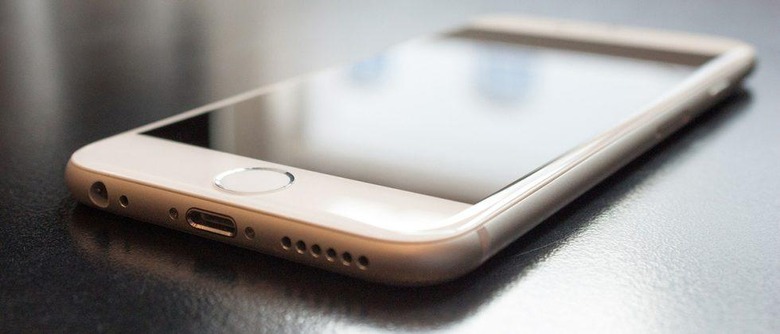 Facebook Messenger is no longer the mere secondary app you have to use to send your friends messages on mobile. The company has grown its messaging app into a standalone product, one that doesn't even require a Facebook account, and it is slowly expanding it with a wide array of features not limited to just chatting. You can do all sorts of neat things with Messenger, perhaps more than you realize, and we've selected five of the best.
Send someone money
Facebook Messenger allows users to both send and receive money from other users, making it a very convenient way to send a friend money you own them or to receive money they owe you. The first step to doing this, though, is making sure you are using the latest version of the Messenger app.
If you are, the next step is adding a debit card to your account. For the sake of simplicity, you can find the applicable details on doing that here.
After the debit card is added to your account, you can send your friend money by opening a message in a chat with the person you want to send money to. Following that, tap the small icon that looks like a dollar sign ($). Type in the amount of money you want to send your friend, then tap 'Pay.'

If you receive money from a friend over Messenger, the app will prompt you to add your own bank card to your account. Do that and the money will be transferred to your bank account, a process that may take three or more days.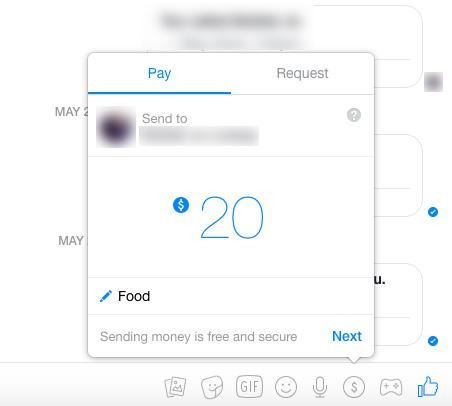 Play high-end mobile games
Facebook recently launched something it calls Instant Games; they are, like their name suggests, games that you can play instantly via the messaging app. These games give users 'rich gameplay,' according to Facebook, being both dynamic and engaging in a way that's not unlike standalone game apps.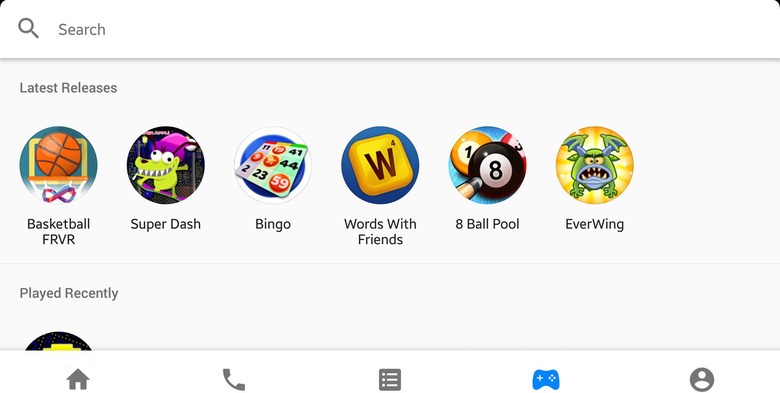 You can access these games from your phone or tablet by opening the Messenger app, then tapping the small game pad icon on the app's homescreen. This will take you to a new page with small bubble icons related to each game. Tap the icon for the game you want to play and it will open instantly, no downloads or installation necessary.
Order an Uber or Lyft car
If you're messaging someone to let them know you're about to leave, you can then order your Lyft or Uber ride directly within Messenger. To do this (assuming you're within a conversation), tap the small "+" icon on the bottom of the screen.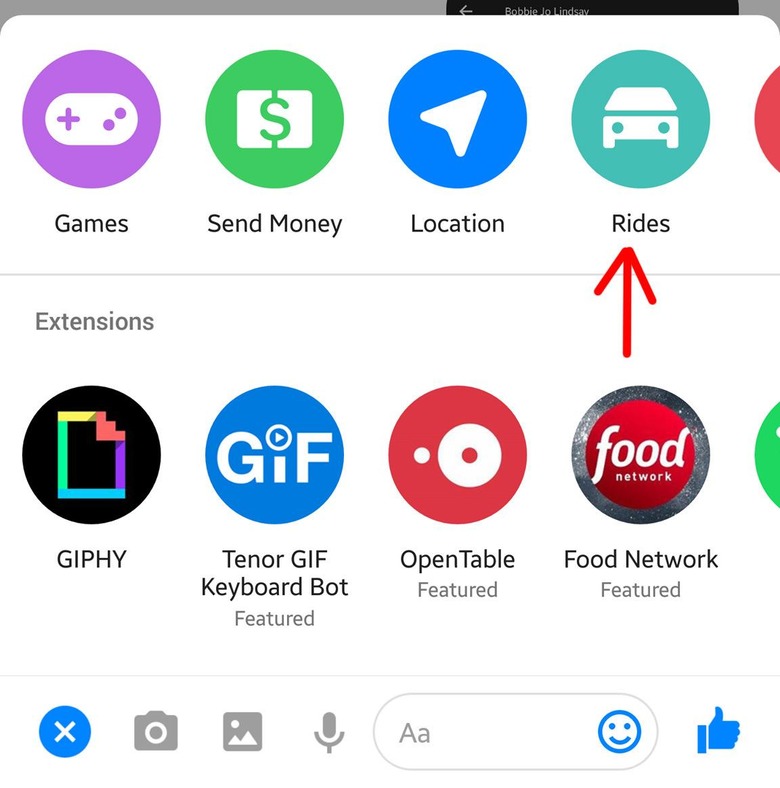 Next tap the 'Rides' circle on the top of the new menu that opens — you'll be given two options, Lyft and Uber. Select your choice, then log into your account. If you don't have one, you'll have to create one. From there, order your car like usual...all without leaving the app.
Browse a menu and order dinner
It sounds odd, but you can use Facebook Messenger to chat with certain restaurant bots to order food from the company's menu. The ability to do this is limited to the restaurants that launch bots, but the number of such places is growing. Subway is one example, having launched its own Messenger ordering bot this past April, and there's also the Domino's bot for browsing the company's menu and placing orders.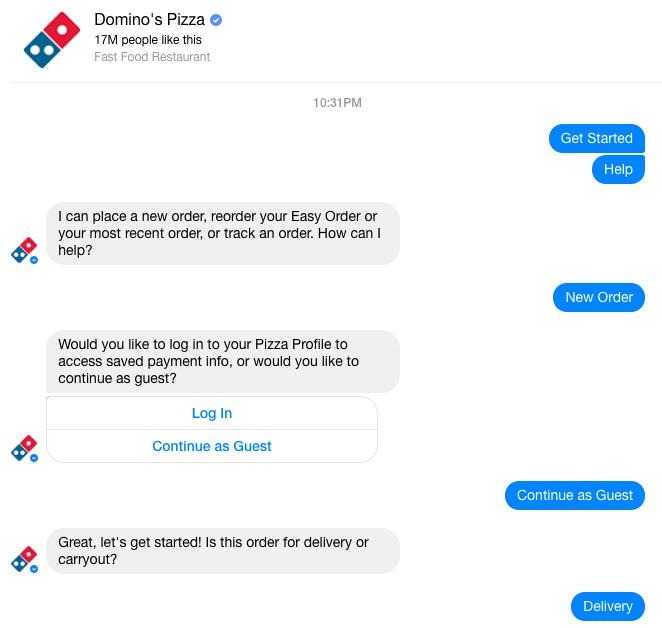 Using one of these bots is as simple as starting a conversation with it — you send it a private chat message the same way you would any of your Facebook friends, and that gets the ball rolling. From there, you'll need to use words and commands the chat bot understands. Unfortunately, finding these bots is still difficult in Messenger, but websites like BotList make it easy to search by name and category.
Because each bot works differently, you'll need to click the small 'three-line' menu next to the text field inside the chat with the bot. This will pull up a menu where, among other things, you'll see an option that says 'help.' If you're not seeing this, just send the message 'help' in the chat and the bot will guide you through using it. The screenshot above shows a typical example of this process.
Have secret, encrypted conversations
Facebook announced the launch of encrypted chats awhile ago, but if you missed the news there's a good chance you never realized this feature exists. That's because Facebook doesn't make any obvious show of the feature's existence — as the saying goes, out of sight, out of mind.
The company calls this open 'Secret Conversations.' To start your own secret conversation with someone, go to the chat with them, then tap the small 'i' information icon. From there, scroll down through the various options and select 'Go to Secret Conversation.' This will start an encrypted chat with that friend.