A new, shiny MacBook. Sounds amazing, except it might not be for everyone. There's a lot going for Apple's awesome new MacBook; it's thin, Retina, and that new trackpad is pretty impressive. Still, not everything about the MacBook will keep people flocking to an Apple Store to snatch one up. All that slim metal has to have some compromises, right?! It does, and before you start queueing up for a new computer, take a second to read this article. You've got some thinkin' to do.
USB
Hey, the MacBook Retina has a USB-C connector. that's cool, right? New USB connector — can't be bad, right?
Wrong. The USB-C standard might have a lot going for it, but it's way ahead of its time. You don't have a USB-C cable, we'd bet. Your devices don't charge with a USB-C cable, either.
That means you need an adapter. If you have things like a HDMI cable for an external monitor and a USB cable for — I don't know, charging your new Apple Watch — you'll need an adapter. Apple is selling one, though. For $80.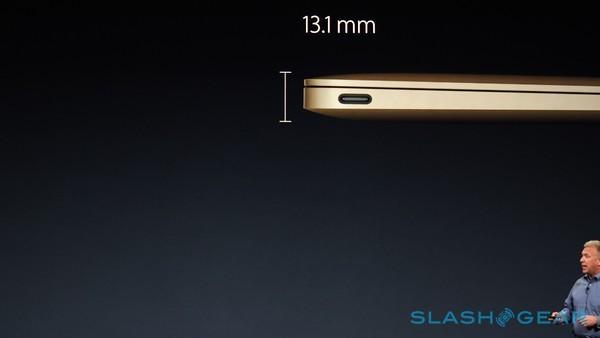 Colors
Apple's cool new MacBook comes in colors, which sounds pretty awesome. It is, too. Maybe you want to match your snappy new computer with your awesome new iPad. Now you can, fashionista.
Except that means Apple has more stock to manage, and that means you might not be able to get the exact model you want — especially early on. Want a gold MacBook with an updated processor and memory? Well, it's available in space grey. Take it or wait for what you want.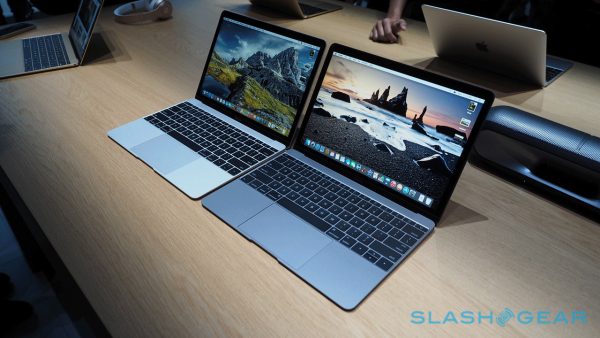 Power move
Apple may have made a bold move into an even slimmer MacBook, but that comes at a cost. No, we're not talking about the pricing (which is another matter altogether). You can only get a 1.3GHz processor with the new MacBook.
It's a trade-off, really. Do you want a bright, beautiful screen, or an upgraded processor? When compared to the MacBook Air, the new MacBook pales in the power department. You top out with 1.3GHz processor in the new MacBook. The Air can handle up to 2.2GHz processor.
As for the MacBook Pro, it handles up to 3.1GHz. The new MacBook can get up to 2.9GHz with a new 'turbo' feature, but we've yet to actually test that one out, so we'll slowly slip our credit card back into our wallet before eagerly buying a new computer.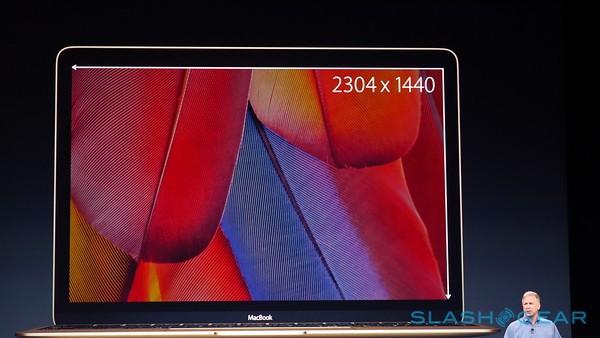 Get used to saying 'dongle'
Forget USB for a second — there are no other ports, either. Want to transfer pictures from your camera to a MacBook? We really hope you have an Eyefi card, or maybe an adapter to plug into your adapter. Otherwise, you're likely doomed.
It's one thing to forge ahead with USB. The world is edging toward USB-C anyway, so it's just inconvenient for the time. For those that were using SD cards to eek out a little more capacity form their MacBook, the lack of even an SD card slot is a setback.
We've noted you can snatch one of Apple's $80 USB-C adapters, but what if you need to plug extra stuff in. In addition to one dongle, you may need two dongles — maybe three. Try to plug in a few USB cords, and you're suddenly daisy-chaining dongles. We also don't know if using an adapter with an adapter works yet, so your multi-monitor setup might be useless.
Though you can find adapters for just about anything, the lack of ports may cause you to tote around extra dongles. If you were going to make this your only computer, that might reduce the portability and/or convenience of this model for you.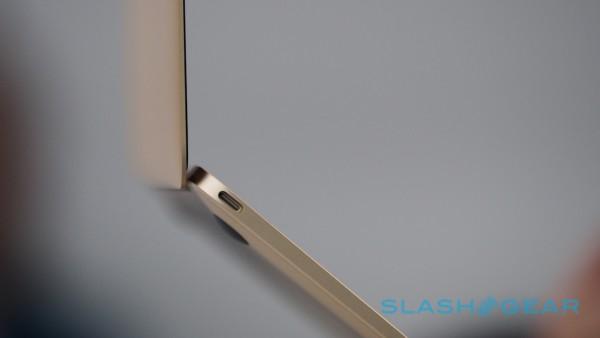 Pricing
The new MacBook starts at $1,299. The MacBook Pro 13-inch with a Retina screen also starts at $1,299. MacBook Airs start hundreds of dollars below that price point.
This new MacBook is really for early adopters. It's got hardware limitations galore, and you're going to pay dearly for all the positives it offers. Slim, sleek, and full of cool things — that's gonna cost you. A tried-and-true MacBook Pro or Air are probably a bit more approachable for most at this point.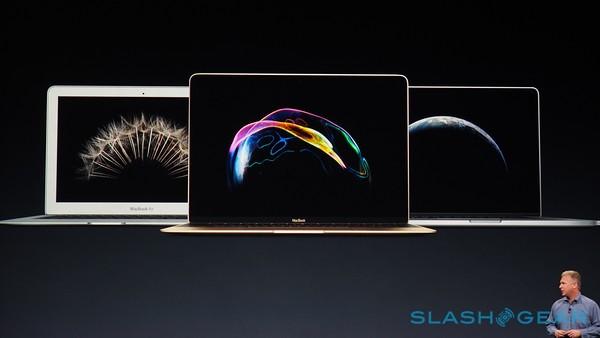 You're still interested, though
These are things to consider about the new MacBook, nothing more. USB-C is so new it hurts, and over time, that pain will subside. A single port won't ever be great, but we've got to start somewhere.
Carrying extra dongles around gets us away form the 'grab your computer and go' idea of portability. Apple's new MacBook is still awesome for simpler tasks most will be using it for, but those with different needs will probably want to look elsewhere.
And that's really just it. The new MacBook might compromise in some odd ways, but it isn't replacing anything. This is an enhancement to the lineup, so if you need something more (or less — a shot at the MacBook Air's screen), it's available.