Five Cheap Smartphones With A Fingerprint Sensor (Mid-2017)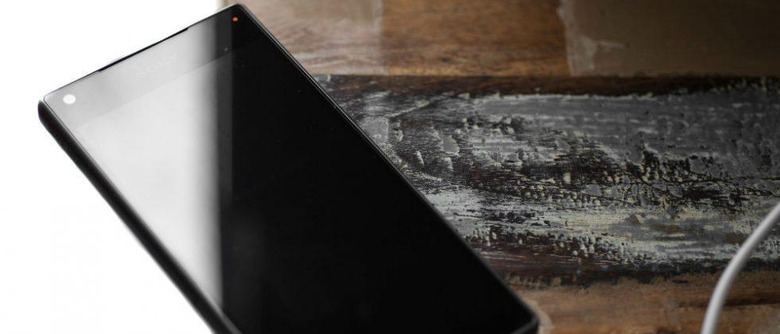 Modern smartphones look a bit different than ones from just a few years ago: there's the double rear cameras, of course, but more pervasive is the fingerprint sensor. A fingerprint sensor built into a phone offers a highly convenient form of security, but is also becoming an important component in making mobile payments. While a fingerprint sensor is included on all the big flagship handsets, those tend to cost $600 or more. Can you get fingerprint sensor on a (much) cheaper phone? Yes, yes you can.
Moto E4
Available as of last week, the 5-inch Moto E4 is the fourth generation version of Motorola's most budget-friendly Moto series, offering consumers a bunch of features — including a fingerprint sensor — at as low as $99. This phone sports a quad-core Snapdragon processor alongside 16GB of storage, a microSD card slot, 4G LTE support, dual microphones, and even a classy fine gold color.
Though the phone costs $129.99 unlocked, it is currently being offered through Republic Wireless and to certain Amazon customers for $99. There's also a Verizon variant with the same price as the unlocked model, though only in the black color option.
ZTE Max XL
Newly launched by ZTE is its massive 6-inch ZTE Max XL, a handset with a bunch of features and a tiny, relatively speaking, $99 price tag. This phone has a 6" IPS Full HD display topped with Gorilla Glass, an octo-core processor, microSD support, 3990mAh battery, a 13MP rear camera and, most importantly for this list, a built-in fingerprint sensor. This handset is available through Boost Mobile and Best Buy.
Blu Studio Touch
Phone company Blu offers many varieties of inexpensive unlocked smartphones, and though you can only use them on GSM carriers, they're a great option if you're looking to save money. The Blu Studio Touch is one such phone, and it brings with it a fingerprint sensor, as well as a 5-inch HD display, an 8MP rear camera, 2500mAh battery, 4G LTE support, and Android Marshmallow.
Though the phone is very inexpensive at $90 – $99 (depending on store), it's important to note that it only has a 1GHz quad-core MediaTek processor and 1GB of RAM. That's fine if you primarily send messages, make calls, and browse Reddit, but will be frustrating if you try to do much more than that.
Coolpad Conjr
There's a good chance you've never heard of Coolpad, but it exists and it has some decent budget smartphones. The Coolpad Conjr offers a fingerprint sensor as one of multiple notable features, others including dual-SIM support, 4G LTE, a 13MP rear camera, a quad-core processor with 3GB of RAM, and 16GB of internal storage (plus a microSD card slot). This phone hits many sweet spots, not the least of which is its $149.99 USD price tag.
iPhone 5s
This one is cheating a bit because it isn't new, but we're including it because it is cheap and it is still a nice phone. If you really don't like Android but you can't afford the latest iPhone model, the iPhone 5s can now be purchased unlocked (and used) for around $150, give or take twenty, and it comes with a fingerprint sensor. That makes it around the same price as the Coolpad phone listed above, but with much better quality. Where can you find a used iPhone 5s to purchase? Swappa is a popular option, as is Glyde, eBay, and Best Buy Pre-Owned.
Wrap-up
A fingerprint sensor is quickly becoming a must-have feature, one that extends beyond mere phone locking to encompass mobile payments and online purchase authorizations. Though you'd be best off spending your money on a high-end phone that will last for years, that's not always an option and there are some excellent, inexpensive phones on the market. Give the Moto E4 a long look, as it is arguably the best (new) phone on the above list, but you can't go wrong with any of them.