Fitbit Versa Lite is a smartwatch on a budget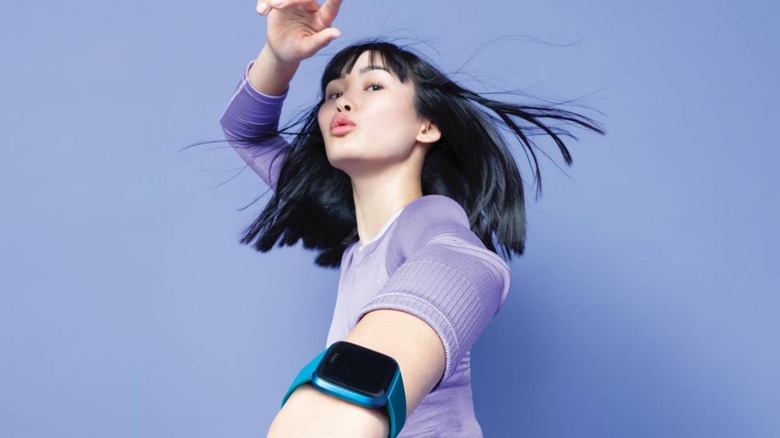 Fitbit has unveiled its spring device line up for 2019, and arguably the wearable leading the charge is the Versa Lite. As the name suggests, the Versa Lite is a new model in the Versa line that pares back some features to cut down on overall cost. As a result, the Versa Lite is aimed at people who are new to the world of smartwatches or don't need everything offered by the standard Versa or the even more expensive Versa Special Edition.
Though the Versa Lite trims the fat in some areas, it still comes with what Fitbit calls a "core" set of features. Like the other watches in the line, the Versa Lite tracks sleep, activity like steps and calories burned, and heart rate, providing information on your resting heart rate trends and your heart rate zones. Like most smartwatches these days, the Versa Lite can connect to your phone to display notifications and enable GPS tracking during workouts.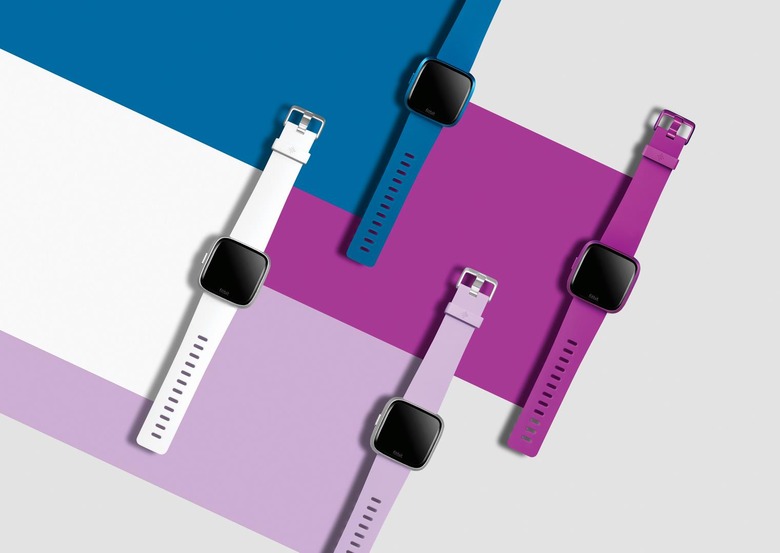 While we're on the topic of workouts, the Versa Lite still offers the same exercise modes of its more expensive brothers, so you can track your workouts across a number of different activities. One key aspect of the original Versa was its support for female health tracking, and that's back in the Versa Lite as well, allowing users to log menstrual cycles and estimate ovulation dates. It also includes an Sp02 meter to approximate blood oxygen levels and potentially find signs of problems like sleep apnea.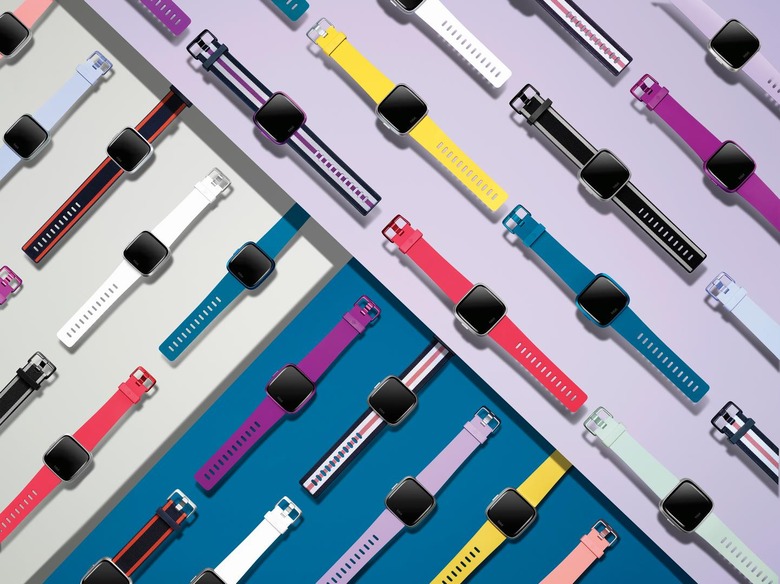 So, where does the Versa Lite differ from the Versa and the Versa Special Edition? Though the Versa Lite is a "swimproof" watch – meaning you can wear it in the pool and the shower without much fear of damage – it doesn't come with swim tracking capabilities, so those looking to log their laps will want to stick with the standard Versa. There also isn't any onboard storage for storing songs, and there's no altimeter to track the number of floors you climb each day. The Versa Lite doesn't offer Fitbit Pay, but that isn't very surprising as the standard Versa doesn't support Fitbit Pay either.
The Versa Lite doesn't support WiFi, but Fitbit told us that it'll still be able to receive software updates. When a new update becomes available, the Versa Lite will download a small portion of it every time it syncs to the Fitbit app. It'll then alert users when that update has been completely downloaded and is ready to be installed, so Fitbit says this watch is a good choices for people who want "a simple experience with technology." Finally, Fitbit says that the Versa Lite will boast a four-day battery life, but obviously your mileage will vary depending on usage.
The Versa Lite is up for pre-order today with a price tag of $159.99 – $40 less expensive than the standard Versa and $60 cheaper than the Versa Special Edition. It'll launch in six colors: marina blue, mulberry, scarlet, sunshine, lilac, and charcoal, with the promise of hybrid woven bands coming soon. All of the existing Versa accessories will work with the Versa Lite as well, so it'll have a fairly packed roster of supported accessories on launch day.