Fitbit Versa 2 packs Amazon Alexa to challenge Apple Watch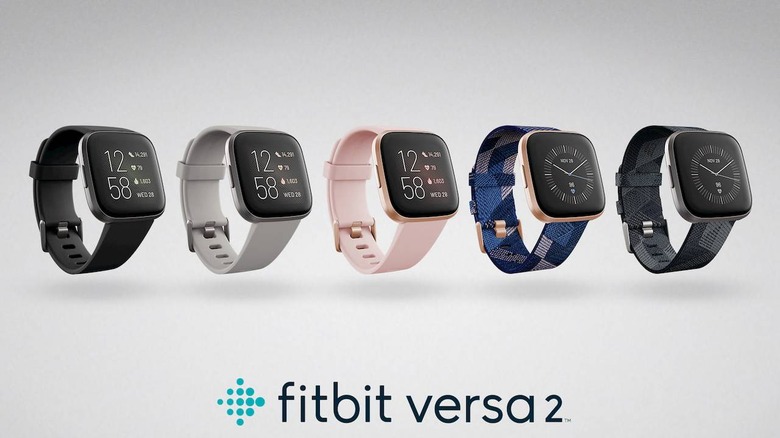 Fitbit today announced the Versa 2, and it could very well become a challenger to Apple Watch's dominance in the smartwatch space. That's because the Versa 2 comes equipped with Amazon Alexa – the first of Fitbit's smartwatch lineup to support Amazon's voice assistant. Though Alexa is the Versa 2's marquee feature, Versa 2 buyers will also get the feature set we're used to seeing out of Fitbit's smartwatches.
Alexa's implementation in the Versa 2 is a little bit different from what we're used to seeing on other devices. Though you'll speak to Alexa through the Versa 2's on-device microphone, Alexa won't audibly respond, instead showing text responses to your queries on the watch's display. Beyond that though, Alexa seems to function just as you'd expect, meaning you can use voice commands to begin workouts, look up nutrition info, set reminders, and control smart home devices.
As with many recent smartwatches from Fitbit, the Versa 2 also puts a big focus on sleep. The watch will provide a nightly Sleep Score that uses factors like your sleeping and resting heart rate, restlessness, and time spent awake to determine the overall quality of your sleep. The Versa 2 will also be home to a new feature called Smart Wake that uses machine learning to wake you up during optimal times in your REM sleep cycle (this feature is coming to all Fitbit smartwatches and isn't exclusive to the Versa 2).
In addition to those features, the Versa 2 will offer a Sleep Mode that disables the display and silences notifications – handy, of course, when it's time for bed, but also useful during any period of time when you can't be disturbed. The watch will also use red and infrared sensors to estimate your short-term variations in blood oxygen levels while you sleep, so there are certainly a lot of features centered around getting better sleep on the Versa 2.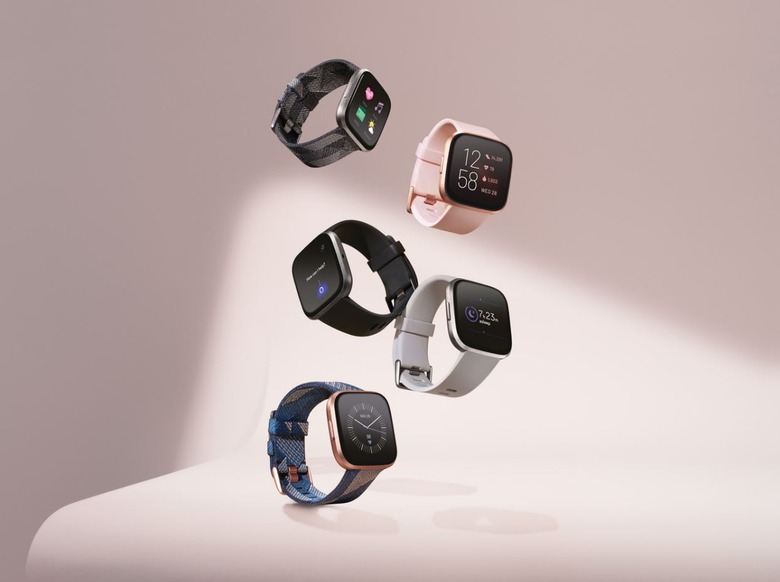 Alexa will be joined by some familiar apps, such as Fitbit Pay and Spotify. If you're not a Spotify Premium subscriber, the Versa 2 has enough storage for 300 songs and it's also compatible with Pandora stations and Deezer playlists. Of course, the Versa 2 will also show notifications when it's paired with a phone, and on Android, you'll be able to use the watch's microphone to respond to texts using voice.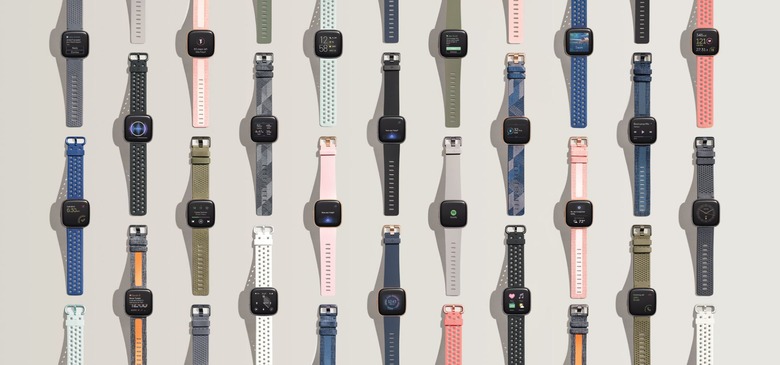 As far as hardware is concerned, the Versa 2 comes with an AMOLED display that has a new always-on mode. When using the watch in that always-on mode, Fitbit says that the battery should last around two days, while it will otherwise last around five days. The Versa 2 is water resistant up to 50 meters, and as always, there will be a wide range of accessories offered alongside the watch, from classic and sport bands to designer and even RECCO reflective rescue bands.
The Versa 2 is going up for pre-purchase today on Fitbit's website, with the standard Versa 2 running $199.95. The Versa 2 special edition – which features a jacquard woven band and a three-month trial of Fitbit Premium, Fitbit's new subscription service – will cost $229.95, which accessories range from $29.95 to $99.95. The Versa 2 will launch on September 15th at Fitbit's website and at a variety of retailers like Best Buy, Kohl's, Target, Verizon, Macy's, and Walmart.