First Pixel feature drop detailed: better video calls, robocall filter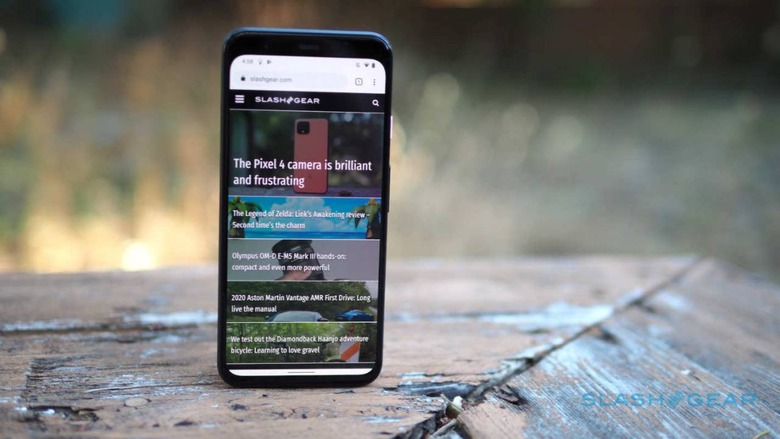 Google is gearing up to release the first 'feature drop' for its Pixel handsets, one that will bring a few new changes to its latest Pixel 4 model, as well as some of the latest features to its older Pixel handsets and enhanced memory management across the entire Pixel line. The features have already started rolling out, according to Google, though some Pixel owners may have to wait a couple of weeks before they see the changes.READ: Google Pixel 4 Review: Self-Sabotage
For Pixel 4 owners, Google says its feature drop includes additional photo control with the arrival of post-shot background blurring. The capability is called 'Portrait Blur' in Google Photos, and it makes it possible to turn old selfies into proper portraits using a bit of algorithmic magic.
As well, Pixel 4 owners located in the United States will enjoy the latest Call Screen update, which taps Google Assistant to filter out unwanted robocalls, plus users can automatically screen calls coming from unknown numbers. The Call Screen shows users relevant information for screened calls, such as a transcription of the related voicemail.
Finally, as far as Pixel 4 phones are concerned, the update brings additional Duo features including auto-framing for the subject's face and automatic adjustments to keep two people framed in the shot. As well, Duo calls are 'smoother' with the use of machine learning to help polish issues that may result from poor connections.
Pixel 2 and 3 owners will join Pixel 4 users in also getting a new portrait filter for Duo video calls. This produces a 'gentle' background blur that helps obscure the fact that you haven't yet cleaned up your messy office.
Other changes with the feature drop include better on-device computing with Google Maps for faster and more accurate navigation, the arrival of the Recorder app on the older Pixel models, the upcoming arrival of Live Caption on the Pixel 3 and 3a, Flip to Shhh on the Pixel 2 and 2XL, and the arrival of Focus Mode as part of Digital Wellbeing.