First look at Jared Leto's Joker from Suicide Squad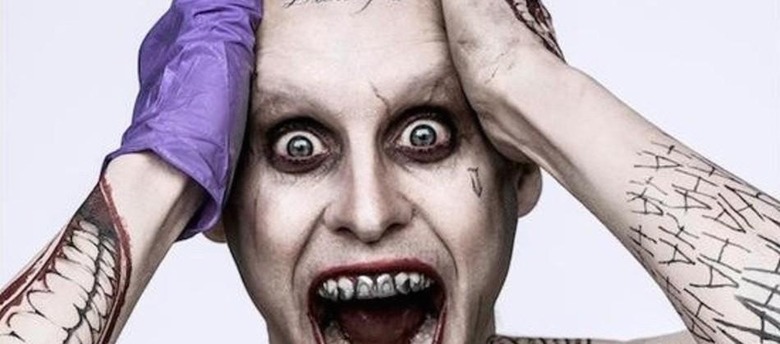 The director of the forthcoming movie Suicide Squad, about a group of DC comics supervillains sent on a special mission by the government, tweeted a photo of Jared Leto on Friday giving us our first look at the actor's take on the Joker. The last time we saw Batman's arch-nemesis on film was when he was played by Heath Ledger in The Dark Knight. This new look gives the impression of a villain just as terrifying, but also unique from the previous portrayal.
The photo was tweeted by director David Ayer in celebration of the 75th anniversary of the Joker's debut. Longtime DC comics fans may recognize the nods the photo of Leto makes to 1988's Batman: The Killing Joke, a story that revealed the villain's backstory as a comedian who goes insane after falling into criminal activity. One iconic panel from the series depicts the Joker with an evil grin, his hands on his head, and "HA HA HA HA" written behind him.
The Suicide Squad wishes you a Happy Anniversary Mr. J! #Joker75 #SuicideSquad @WarnerBrosEnt @DCComics pic.twitter.com/LZXz0x947Q

— David Ayer (@DavidAyerMovies) April 25, 2015
The ties Leto's Joker has to past DC comics aside, it's hard to feel like this take on the character is an improvement over Ledger's. The look is definitely of someone gone mad, but the "HA HA HA" and "Damaged" tattoos feel edgy for the sake of being edgy. Of course, it's only picture we've seen so far, we'll have to reserve full judgement of the character until the movie comes out.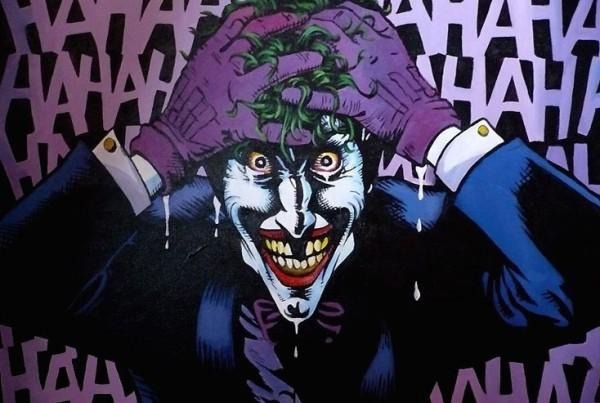 Speaking of Suicide Squad itself, the Warner Bros. film is due to hit theaters in August 2016. This first look at the Joker is the only peek we've been given so far of the team of supervillains. As for the other characters and their actors, the lineup includes Will Smith as Deadshot, Jai Courtney as Captain Boomerang, Cara Delevingne as Enchantress, Joel Kinnaman as Rick Flagg, Jay Hernandez as El Diablo, and Jim Parrack as Jonny Frost.
SOURCE David Ayer/Twitter