First ever Steam Awards ends, here are the winners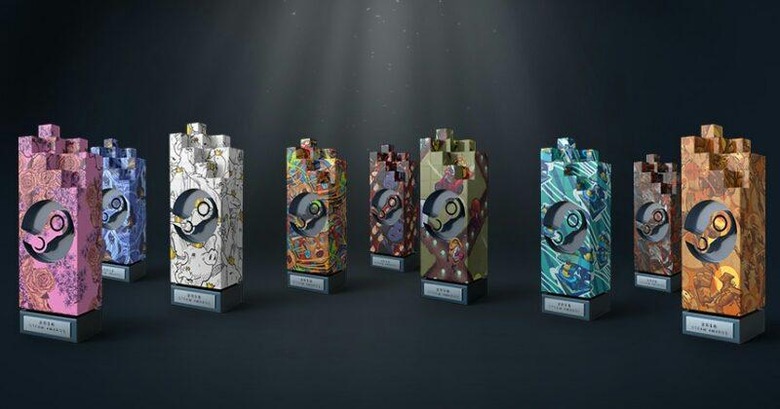 Awards in the gaming industry, whether big-time, Triple-A stuff or indie, are nothing new. There are even halls of fame, like in history, sports, or entertainment. But awards from a single distribution platform? Virtually unheard of! That is, until Valve decided it was time to set the course of history straight with its first ever Steam Awards which just concluded at the turning of the year. Now the votes are in and the trophy winners have been revealed. But if you were expecting anything like the Emmy's, you're definitely in the wrong industry.
Steam's categories are just as whimsical as the games they represent, though of course some titles are anything but whimsical. Still, its inaugural Steam Awards was meant more as a marketing gimmick than any industry standard recognition system. In short, it's all in good fun and really nothing more.
Those categories are unusual and Steam does its best to explain them, to no effect whatsoever. Some are pretty self-explanatory and their winners aren't exactly surprising. It'S probably to no one's shock that Goat Simulator is 2016's "Best Use of a Farm Animal" and that Dark Souls III earned the "Love/Hate Relationship distinction. All the winners were voted by gamers, though, so some might be a bit puzzling. "Just Five More Minutes" is usually something uttered for Civilization titles, but Counter Strike: Global Offensive was noted to be even more addictive.
Here's the full list:
Best Use Of A Farm Animal – Goat SimulatorBetter With Friends – Left 4 Dead 2Boom Boom – DoomGame Within A Game – Grand Theft Auto VI Thought This Game Was Cool Before It Won An Award – Euro Truck Simulator 2I'm Not Crying, There's Something In My Eye – Telltale's The Walking DeadJust Five More Minutes – Counter-Strike: Global OffensiveLove/Hate Relationship – Dark Souls IIISit Back And Relax – Euro Truck Simulator 2Test Of Time – SkyrimVillain Most In Need Of A Hug – Portal 2"Whoooaaaaaaa, dude!" – Grand Theft Auto V
Since it's purely for fun and no profit, Steam users who voted simply got trading cards they could collect for Steam XP. As for the winners, all they got was eternal glory. Nope, not even a lousy shirt.
SOURCE: Steam