First-ever Minecraft Festival announced, revives Minecon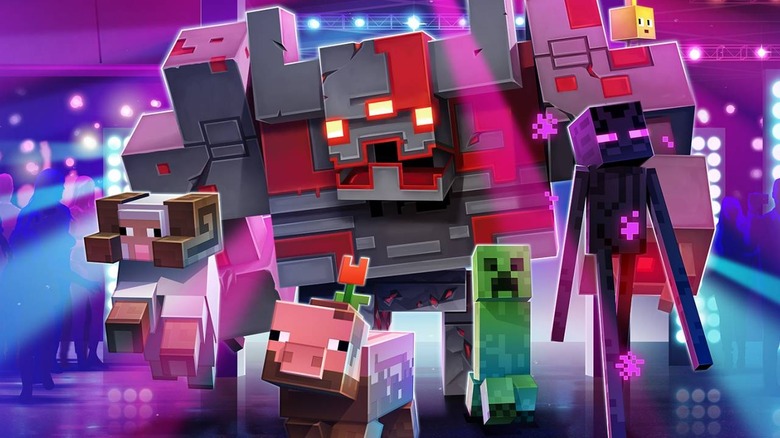 You know a franchise has become big when it has its own convention with dozens if not hundreds of attendees. Minecon, or MINECON as fans would shout from the top of their lungs, has been going on eight years. 2017 saw it move from a real-world gathering to what some might view as a less exciting live stream. This year, however, Mojang, which happens to be owned by Microsoft these days, is bringing it back but with a twist. Instead of just a conference, Minecon will actually just be one part of a newer and bigger Minecraft Festival.
Minecraft Festival is expected to be big, so much that Mojang is already announcing its plans and, more importantly, ticket sales even when the event won't happen until September. Of course, that allows it to adjust for any eventuality and even drum up hype by teasing Minecraft fans about what to expect in those three days.
They're not yet saying exactly what, though, but Mojang promises that its projected thousands of guests will be treated to interactive exhibits, tournaments, live entertainment, and, of course, wallet-burning exclusive merchandise you won't find elsewhere except on eBay after the event. Fans will also get to meet famous creators or shake hands with the people who have made the game possible (minus Markus "Notch" Persson, of course).
As for Minecon, or MINECON rather, you won't find it in the program per se. It's being renamed to Minecraft Live but it will still be where the big announcements will be made. Fortunately for the rest of those who won't be able to make it to the live event, Minecraft Live will still be live-streamed.
Minecraft fans might want to mark September 25 to 27 on their calendars and prepare for a trip to Orange County Convention Center in Florida, because that's exactly when and where the first-ever Minecraft Festival will take place. Ticket sales will open on March 6, though, with prices ranging from $60 for a single day to $300 for a three-day Diamond Package. Regardless of ticket price, all attendees are promised to receive an exclusive Minecraft Festival Cape. In-game, of course.