First Dark Souls 3 DLC won't see release until this fall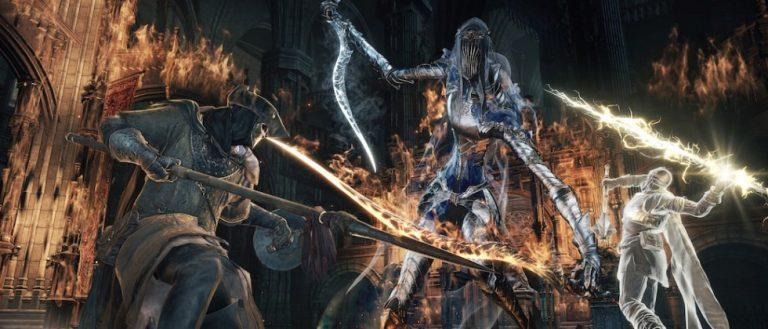 Dark Souls 3, the latest in the challenging action-RPG series by developer From Software, was released earlier this week, and it's been well received thus far. With a gamut of difficult bosses that push players' frustration to their limits, along with gear, weapons, and magic spells to earn, there's plenty to keep them busy. However, Dark Souls fans would be wise not to rush through all the game's content, as publisher Bandai Namco has just revealed that the first DLC won't be out until this fall.
That's a pretty significant wait for what is supposed to be the first of two add-ons included in Dark Souls 3's season pass. A title and exact details on the first expansion haven't been announced, but it's been previously said that the DLC will include new bosses, enemies, weapons and armor, and at least one new location to visit and explore.
There's no new word on the second add-on, other than the fact that it will be released sometime after this fall. Hopefully the wait between the base game and the first expansion won't be repeated, otherwise Dark Souls 3 players may be looking at a spring 2017 debut for the second addition.
As far the season pass, which is priced at $25, goes, it's unfortunate that buyers weren't at least given a time frame for the DLC releases. As it is now, those players have already paid for content that they won't get until five to six months from now at best. The add-ons will be offered for purchase individually, so don't feel like you're required to buy the season pass, but Bandai Namco hasn't stated what the individual pricing will be.
SOURCE VideoGamer