Firefox To Finally Hit Android Honeycomb Tablets

Mozilla is finally going to launch its popular Firefox web browser on the Android Honeycomb platform. Although Firefox has been available to Android, it has thus far only supported phones and not tablets. This new Firefox for Honeycomb will be an evolution of the phone version with added features that take advantage of the larger screen size.
Firefox on Honeycomb will take on the tablet platform's minimalist design theme but will keep familiar visual elements of Firefox in place. The Awesomebar will use the same tabbed menu for quick access to bookmarks and history but will have the tabs moved to the left to give more space to results.
Tabs have also been tweaked so that screen space is optimized in both landscape and portrait orientations. In landscape mode, tabs will appear in a persistent left sidebar for easy quick browsing. But in portrait mode, tabs will appear in a drop-down menu to save space.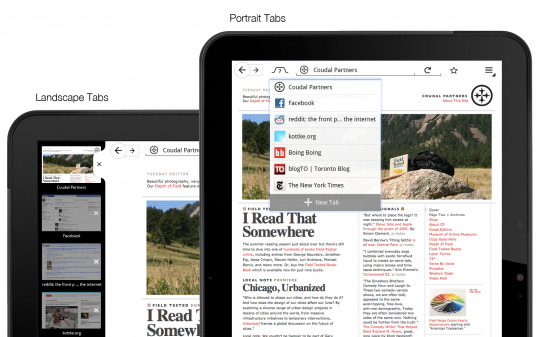 Overall, Firefox for Honeycomb is looking quite nice and efficient, but Mozilla is only showcasing the browser today and has not confirmed when it would actually be released. We'll be sure to keep you posted and once we get it downloaded we'll do a hands-on to see how it performs.
[via Android Community]