Firefox quietly reveals refreshed design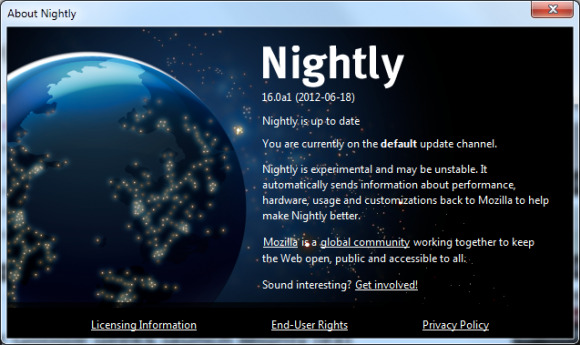 Mozilla continues to work on nightly Firefox releases. The most recent version, bringing the browser up to version 16.0a1, brings a new design to the table as well. Caschys Blog has been handed a portable Windows version of the latest nightly which shows off the redesign in more detail. Gone are the boxy edges from the old versions, replaced with smooth rounded corners reminiscent of Google Chrome's current UI.
There have also been some tweaks made to tabs and the general user interface. Instead of the lone Back button on the current version of Firefox, you'll now find both Forward and Back. The physical size of tabs has also been reduced, allowing for more to be crammed onto the bar before you run out of real estate.
Start Page and Bookmarks can still be found on the right hand side of the browser, but are now part of the background instead of being boxed into traditional buttons. It's definitely a more appealing and cleaner interface than previous versions of the browser, although Chrome's influence seems clear.
If you want to test out the nightly for yourself, Caschys Blog has the portable version available for download. As is often the case, there will probably still be lingering bugs, so maybe hold off on using it as your daily browser.
[Thanks, Sascha!]