Firefox Preview for Android marks the browser's transition to Fenix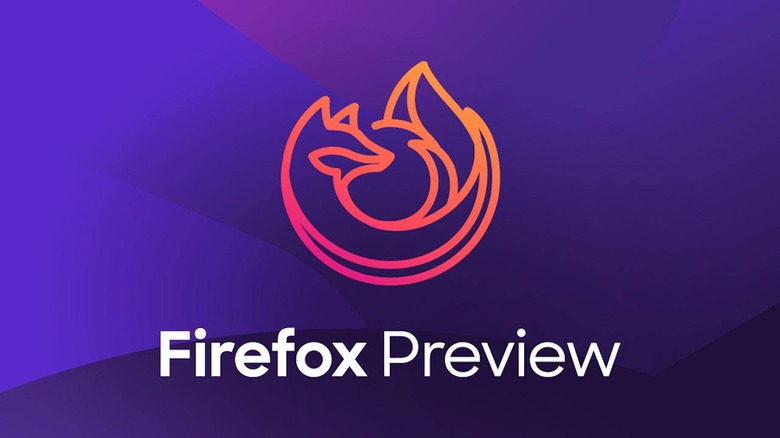 Despite still being one of the big names in the web browser market, Firefox has been struggling to increase its share on mobile, especially on Android. Part of that is Google's strategy of having Chrome installed on every certified device, a strategy that has been legally questioned in Europe. The other part of that is the perceived stagnation of the mobile app and its slower performance, which Mozilla is addressing by eventually gutting out Firefox for Android and replacing it with Fenix, available now as Firefox Preview on Android.
On the surface, Firefox Preview, a.k.a. Fenix, looks like a fusion of regular Firefox and Firefox Focus, Mozilla's privacy-focused mobile browser. Mozilla realized that while users appreciated the speed and privacy features of Focus, they missed the full features of a regular browser as well. With Firefox Preview, Mozilla will be delivering that and more.
That "more" is actually the more substantial change that happens beneath the surface. Preview is now based on Focus' GeckoView web engine, which Mozilla touts is not only faster but allows it to be more flexible in adding features, particularly privacy-related ones. It specifically points out how using GeckoView keeps it independent from how Google is practically controlling the mobile web through browsers that all use its Blink (Chrome) engine.
End users, however, might be more interested in some of the more visible features aside from speed. The UI, for example, is designed to be minimal an easy to use with a bottom navigation bar. Firefox Preview also features Collections to groups frequently visited sites and even share them with others.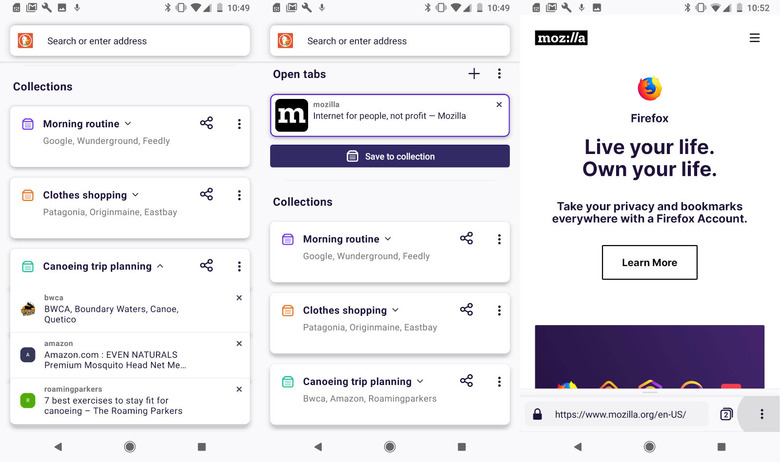 Firefox Preview/Fenix's debut, however, also marks the beginning of the end for Mozilla's other mobile browsers. Firefox for Android and even Firefox Focus are now in "maintenance mode", that is they won't be getting new features, as development focuses on Fenix. You can continue using and downloading the two browsers all throughout 2019 but, eventually, they will be phased out as well.