Firefox for iOS now has Tracking Protection enabled by default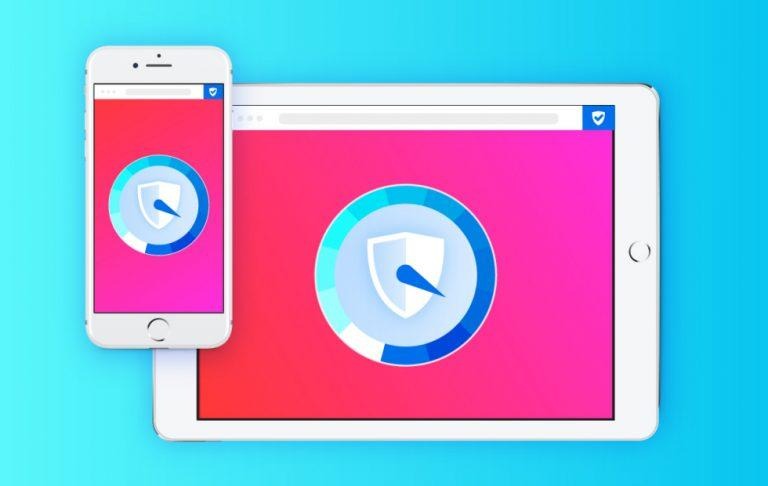 There is a great deal of focus being put on privacy lately thanks to the Facebook-Cambridge Analytica scandal, but the social network is hardly the only culprit. Countless websites track users' online activity, mostly for ads, and web browsers often help them in exchange for a cut. Mozilla has always prided itself on not being beholden to such a business method, though it did try and fail a couple of times. Now Mozilla is taking a bold step that could antagonize advertisers and retailers by turning on Firefox's Tracking Prevention by default on iOS.
Almost all noteworthy browsers have a "Do Not Track" feature that is sometimes independent of an Incognito/Private browsing mode. Of course, Firefox has one too and you can turn it on for sites you don't want tracking you. The difference that Mozilla is making is that iOS users have to now opt out of that tracking protection on a site by site basis rather than the other way around.
From a privacy standpoint, it does make sense. There are more sites and ads that track you than you can remember. It's safer to presume that all of them do and just pick out the ones you do want to serve you personalized ads and such. You can easily do that by long pressing on the URL bar and disabling Tracking Prevention for that particular website.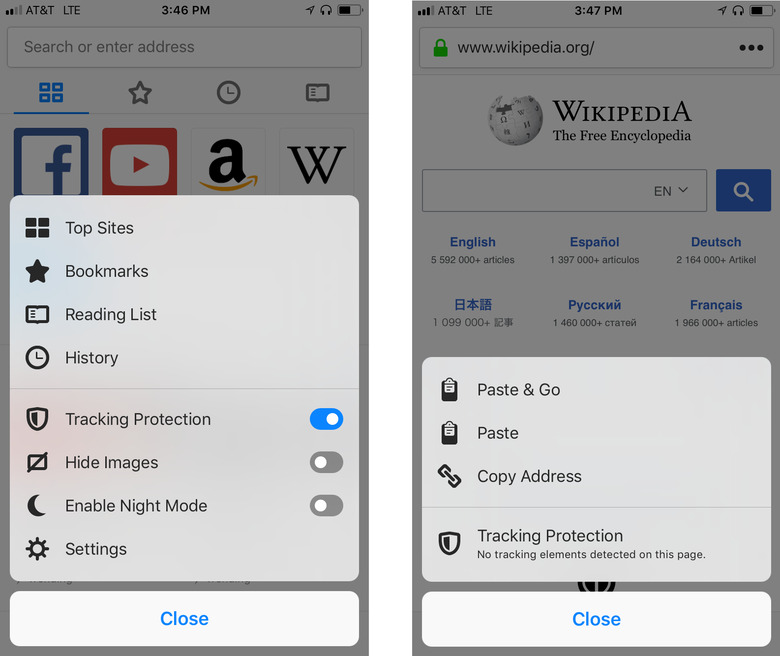 Firefox for iOS now lets you reorder your tabs. It might sound more like an aesthetic change, but when you have a lot of tabs, sometimes you'll want to keep the most relevant ones at the head of the list. Whether you're on an iPhone or an iPad, tap and and hold a tab and drag it to the position that you want.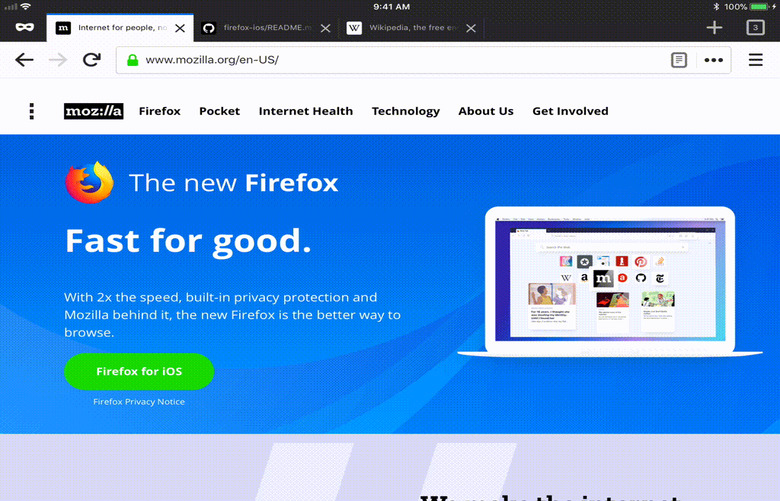 Mozilla is also rolling out features that take advantage of the iPad's productivity bent. You can now drag and drop links from Firefox to any app in split screen mode. And if you have a keyboard connected, you can use the new keyboard shortcuts to speed up your workflow as well.