Fire Emblem games coming to Nintendo Switch, 3DS, and mobile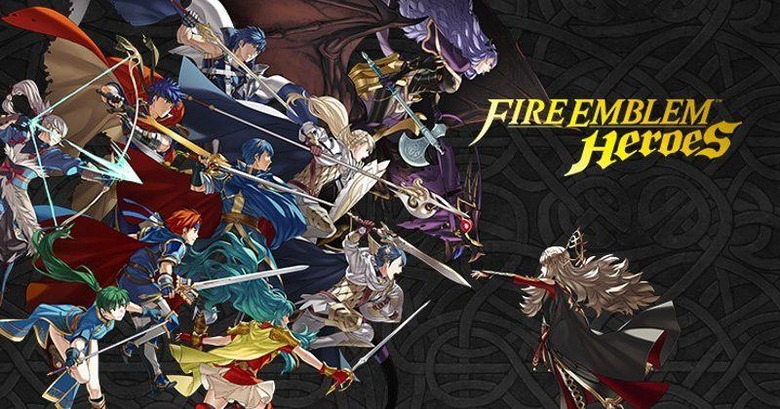 Nintendo seems to be making good its promise to really embrace mobile as part of its expanded gaming ecosystem. Especially after the rather divisive Super Mario Run launch. While it still hasn't given a solid date, Nintendo is at least giving more details about the totally new Fire Emblem title that is coming to both Android and iOS. But that's not the only glad Fire Emblem tidings it dropped at its Nintendo Direct. The gaming giant is also preparing quite a number of Fire Emblem titles, both old and new, for its other handheld gaming devices, namely, the Nintendo 3DS System and, of course, the upcoming Nintendo Switch.
Fire Emblem Heroes is perhaps the biggest news to drop out of Direct, considering it has been promised and even delayed as well as Nintendo's ambiguity towards mobile gaming. And as promised, this is a completely new title that has been designed from the ground up for smartphones. In practice, that translates to short bursts of action, touch-based gesture controls, and "bite-sized" maps that can fit on your smartphone screen. Other than that, it promises to be like any other Fire Emblem tactical RPG, which means perma-death! But unlike previous titles, you will actually take control of heroes hailing from all those other titles. But beware, some of those beloved characters will be acting against you, which means you'll have to kill them eventually.
As mentioned, no word yet on the exact launch date but Nintendo has opened pre-registrations for Fire Emblem Heroes. Like its other mobile games, it might become available first on iOS before landing on Android. Nintendo also has a handy list of countries where it will be available but reassures those not in the list that the roster isn't final. In the meantime, enjoy a trailer.
Nintendo hasn't forgotten about its still existing Nintendo 3DS system. In fact, it is giving it two Fire Emblem titles. One of them, however, isn't exactly new. Fire Emblem Echoes: Shadows of Valeria is a "reimagining" of Fire Emblem Gaiden, the second title in the series launched exclusively in Japan in 1992. This isn't a direct port, mind you, but more of a remake. The game launches 19th May, price still to be announced. The other 3DS game is something you probably heard of last week. Fire Emblem Warriors is coming to the 3DS, the very same Warriors game announced for the Nintendo Switch. A mix of Fire Emblem characters and Koei Tecmo's Warriors-style combat, players will be trading in somewhat laid back tactical gameplay for button mashing, sword swinging action.
Fire Emblem Warriors, however, isn't the only title that's coming to the Switch. Nintendo is still keeping things under wraps but promises that a brand new Fire Emblem game will be coming in 2018. This will be a momentous launch for fans as this will be the first mainline game to be released since Fire Emblem: Radiant Dawn in 2007 for the Wii.
SOURCE: Nintendo