Fire Emblem Echoes: Shadows of Valentia season pass costs a ton of money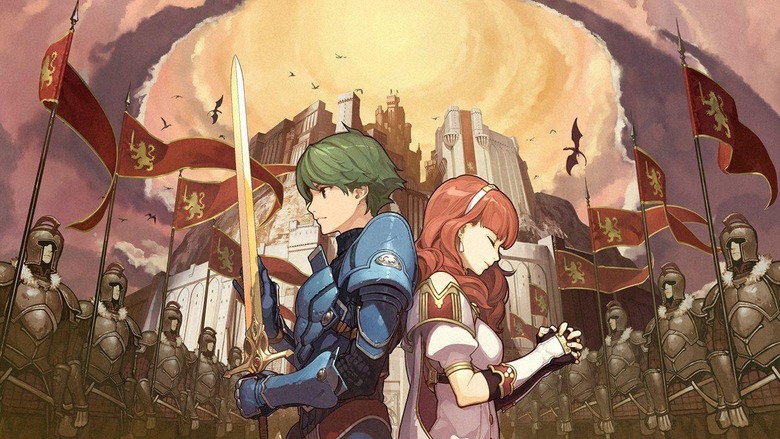 Thus far, Nintendo hasn't really gone all-out in offering DLC. That's all about to change with the release of Fire Emblem Echoes: Shadows of Valentia, as Nintendo has announced a rather pricey DLC season pass for the game. The season pass will give players five DLC packs in all, but get ready to shell out for it, because boy is it expensive.
Nintendo gives the season pass a price of $44.99, which is noticeably more expensive than the game itself. That probably isn't going to sit well with some fans, especially ones who aren't used to this kind of aggressive DLC strategy from Nintendo. If you choose to buy all the DLC separately, things get even more expensive, as the total cost of all five packs clocks in at a whopping $51.95.
So, what does that kind of cash get you? The first two packs each feature a pair of new maps and a new dungeon. Things get a little more serious when we get to DLC pack three, which adds an unspecified number of new dungeons to the game. DLC pack four will give players a prologue that shows the history of Valentia, while the details of DLC pack five haven't been announced yet. Here's Nintendo description of all five packs:
- DLC Pack #1 – Fledgling Warriors Pack (May 19, $7.99, three pieces of content): Ideal for early- to mid-game adventurers, this pack includes a new dungeon (The Astral Temple) and two new maps, great for gaining more items, money and experience points.

- DLC Pack #2 – Undaunted Heroes Pack (May 25, $9.99, three pieces of content): In addition to a new dungeon (The Inner Sanctum), this pack also includes two challenging new maps that stronger, more seasoned heroes will want to tackle.

- DLC Pack #3 – Lost Altars Pack (May 25, $14.99, 10 pieces of content): The mysterious dungeons included in this pack hold the power to upgrade characters to exclusive classes that don't appear in the main game.

- DLC Pack #4 – Rise of the Deliverance Pack (June 1, $12.99, four pieces of content): Discover the previously untold history of Valentia in this Prologue pack. Complete with new story content and additional voice acting that details the rise of the Deliverance in Zofia, this collection of challenging maps includes new support conversations between selected heroes, as well as the ability to take command of a character players won't be able to control in the main game.

- DLC Pack #5 ($5.99, two pieces of content): More information about this final DLC pack will be revealed in the future.
Before today, Nintendo's DLC strategy could have been considered fairly tame. For instance, in the original Mario Kart 8, Nintendo offered a couple of DLC packs that were priced at $8 each or $12 together. These packs each added eight new tracks to the game, along with a handful of characters and vehicle pieces.
With the launch of The Legend of Zelda: Breath of the Wild, Nintendo expanded its DLC strategy a bit. All of the DLC for Breath of the Wild can only be obtained by purchasing a $20 season pass, with two main DLC packs scheduled to be released throughout the rest of 2017.
This, though, is a little expensive, and more in line with what we're used to seeing from companies like Electronic Arts and Activision. The fact that the DLC packs are launching so quickly after release probably won't sit well with fans either, as it suggests that Nintendo was working on this DLC alongside the base Fire Emblem. What do you think – is Nintendo overstepping it? Head down to the comments section and let us know!