Find my iPhone updates with driving directions to lost devices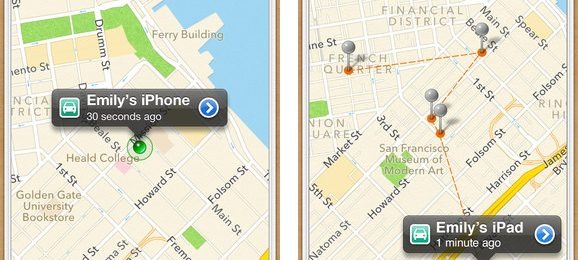 Find My iPhone has already helped numerous iPhone and iPad owners find their lost devices, and now Apple's making it even easier for people hunting down their lost treasures by providing driving directions to the lost device. The new features uses Apple Maps, so you must be updated to iOS 6 in order to take advantage of driving directions.
To get the driving directions, users can select their lost device from the app to see where it's located on a map. From that view, an info box will show the name of the device with a car sign to the left of the name. All you have to do is simply tap on the car and Apple's Maps app will open up with driving directions straight to the device.
You can also still use Find My iPhone to play a sound, lock, or erase lost devices, for which all of those buttons now appear separately from the map view. And if you lost your only iOS device, you can use Find My iPhone via iCloud.com. As of now, the web version of Find My iPhone has all the same functionality as the app, except for driving directions.
This is one app that hopefully not a lot of people have to turn to, but the truth is that people lose their phones. However, the app still comes in handy for similar situations, though. For instance, if you can't find your iPhone in your house and need to quickly find it, the Find my iPhone app can emit a loud noise to help you locate it. It comes in handy quite often for this purpose.