Final Fantasy XIV is getting a live-action TV series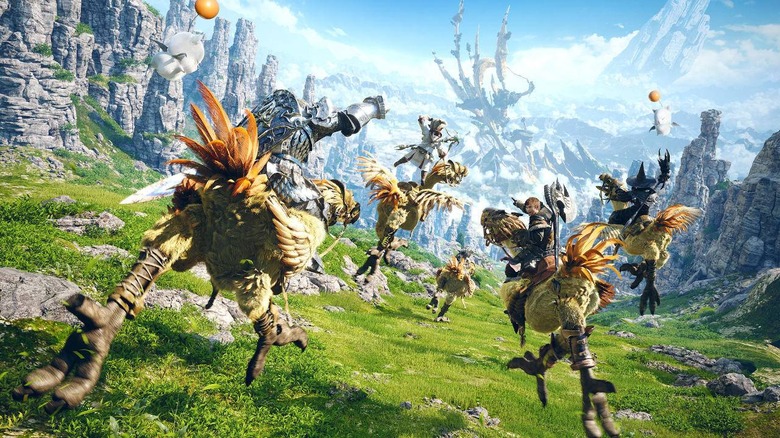 It almost became Square Enix most spectacular flop and the worst game to be bear the title Final Fantasy. The game publisher, however, refused to let go of the name and Final Fantasy XIV was not only reborn but now boasts of being one of the few big MMORPGs left standing. In the six years it has been operating (nine if you count the first flop), the game raked in millions in profits and players and will soon have its own live-action series, something very few games can dream of.
When it first launched, Final Fantasy XIV was heavily criticized for its performance and UI issues that marred whatever promise the game held. It shut down just two years later with a promise from Square Enix to do one better. In 2013, Final Fantasy XIV: A World Reborn was launched and ingeniously integrated the shutdown of the old world into its plot.
Since then, every major update to the game has been met with excitement and a sudden surge of players. With the upcoming Shadowbringers update and the hype brought about by the Final Fantasy VII Remake, there is no better time to announce the franchise's next big adventure: live-action video.
Details on what the show will contain are still thin other than being set in the same world as the game. There's the promise of the hallmarks of the franchise, such as magitek, beastmen, airships, and, of course, chocobos. Surprisingly, the series will also feature Cid, the only character to appear in almost all Final Fantasy titles.
The series will be produced by Sony Pictures and Hivemind, most popular for Amazon's The Expanse and Netflix's upcoming The Witcher adaptation. While the series may be in good hands, games have a very poor track record of getting adapted into live-action form. Especially when you involve a large number of fantasy elements and special effects.