Final Fantasy XIV free trial no longer limited to 14 days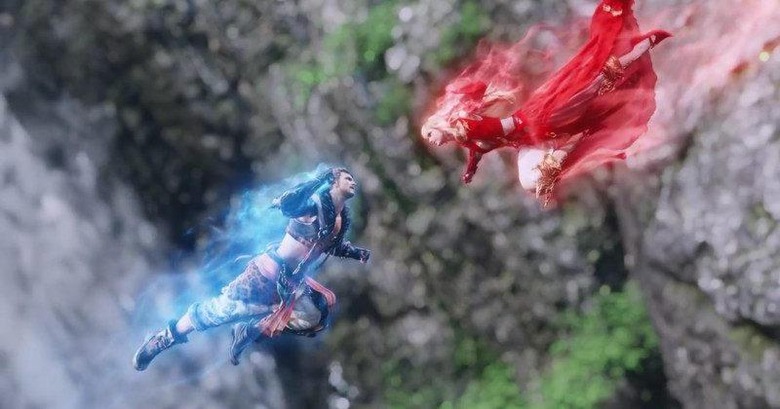 The launch of the long-awaited and long-delayed Final Fantasy XV has brought the franchise back into the spotlight. That includes the MMORPG version of the game. Final Fantasy XIV is about to enter a new chapter in its life that will introduce not just new places but a new character class as well. And to entice both new and retired newbies back into the fold, Square Enix is waiving the 14-day limit to free accounts, letting you play as long as you want, until you hit the level cap.
Trialware or demoware aren't exactly new nor uncommon, even for games, but Final Fantasy XIV comically had two of them. In addition to a level cap, the FF XIV free accounts also had an expiry date. The free account expires 14 days after you created your first character, whether or not you reach level 35.
This is problematic for interested gamers on a few levels. For one, unless you really spend all those 14 days playing, you won't easily hit level 35. But if you do hit level 35, your enjoyment will be cut short after the 14-day period, preventing you from trying out other classes or features of the game. Of course, the free account has other significant limitations in order to keep the game's ecosystem balanced, but the timed trial sounds pretty unreasonable.
Square Enix finally thinks so to and is now removing any time limit on free accounts. Level all way up to 35 at your own pace. Start from the very beginning again with a new character in a new world (you can create up to 8 characters, one per world). The best part is that this change is retroactive. Disabled free accounts whose time has lapsed will reactivated, Square Enix's gesture to welcome back old adventurers.
The policy change coincides with the last patch for the Heavensward chapter of the game. On June 20th, Final Fantasy XIV: Stormblood will be released, the second major expansion ever since the Realm Reborn "reboot". In addition to having an entire new continent to explore, the update will add the Red Mage and Samurai classes as well.
SOURCE: Square Enix