Final Fantasy Tactics now available from Google Play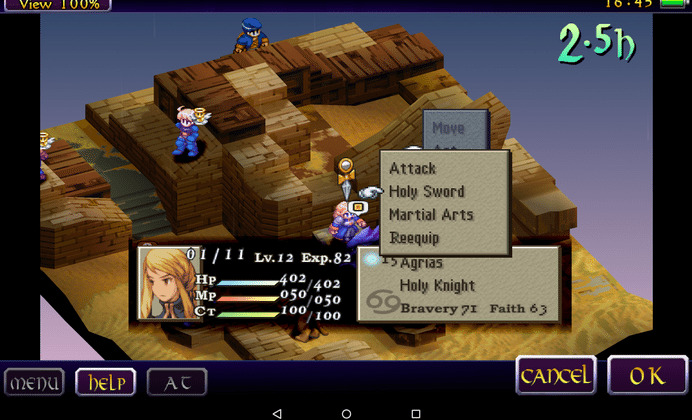 The game Final Fantasy Tactics: The War of the Lions is now available for download from the Google Play Store. The game was launched by Square Enix on Thursday, and it is rated "E" for Everyone. Says the maker, this was the series' first tactical RPG, and it was released back in 1997. The game then made another appearance after being released — again — in 2007 for the PSP, garnering itself a larger fan base. Now mobile users can enjoy it, too.
This latest version of the title has been optimized for mobile devices, and includes touch screen controls promised to be "intuitive". Controls include tapping of both menus and units; there's also the ability to pinch and slide the maps as desired for moving, rotating, and such.
Some other features include the ability to skip "certain cut scenes" — they weren't specified — and the game in general has had its loading times improved so that less time is spent waiting. Those interested will need to be running at least Android 4.0 to play the game. Price is set at $13.99 USD.
This is a big step for the game, one that some fans feel has taken too long. The game has already been available on iOS since summer of 2013, and Android users have long been wondering when they too would get access to the title.
SOURCE: Engadget