Final Fantasy IV lands on iOS App Store, Final Fantasy V coming soon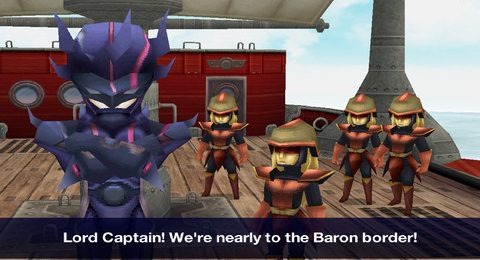 Final Fantasy fans rejoice, because today Final Fantasy IV launches on the App Store. This is the latest in a long line of Final Fantasy IV ports, and why not? After all, Final Fantasy IV is widely considered to be one of the best in the series, so it isn't very surprising that Square Enix has chosen to bring it to iOS.
Of course, if you want it, you'll have to shell out some cash. Like many other Square Enix mobile games, this one demands a premium price – $15.99 to be exact. With this release, players will be getting the same revamped graphics that the DS version had, along with a few bonus features. The game is compatible with the iPhone 3GS and up, iPod Touch third through fifth generations, and the iPad. You'll need to be running iOS 4.3 or later for this game to work, and many of you will be pleased to know that Final Fantasy IV has been optimized to run on the iPhone 5's screen.
It gets better though, as the trailer for Final Fantasy IV on iOS features a little teaser for Final Fantasy V at the end. This game is apparently coming to iOS soon, with Square Enix promising that more releases will follow. Perhaps it won't be long before we see the likes of Final Fantasy VI and VII – two of the most-loved Final Fantasy games – available for iDevices? One can only hope.
Square Enix is also holding a sale on iOS and Android right this very minute, discounting a number of games across both platforms. Titles like Final Fantasy Tactics have seen their prices slashed over on the App Store, while Google Play is showing discounts on titles like Chrono Trigger and Chaos Rings. This is a good chance to stock up on Square Enix games if you've always thought that they're too expensive, with the sales for both stores running into January. Are you going to pick up Final Fantasy IV now that it's on the App Store?