Final Fantasy 14 teases Pokemon Go-themed April Fools' joke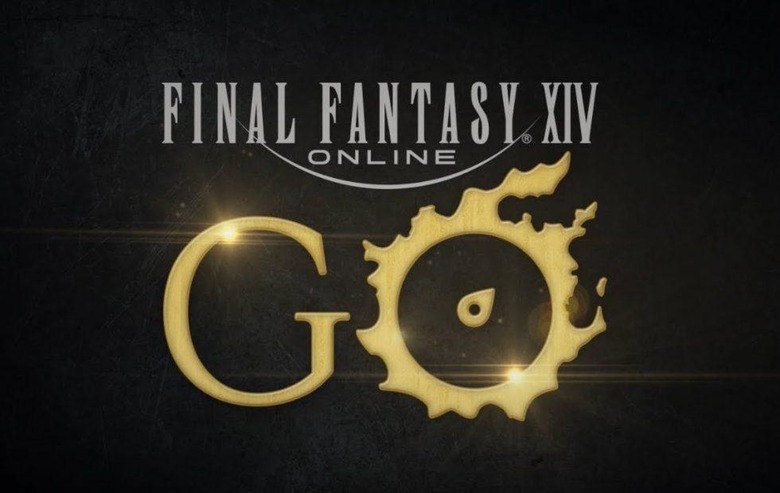 Internet pranks are to be expected today, as it is April 1st, but Final Fantasy XIV players are getting a special tease of their own. Developer Square Enix has "announced" that the online RPG is getting its own mobile companion app, complete with an AR experience that mimic none other than Pokemon Go. Dubbed Final Fantasy XIV Online GO, the "game" allows players to go out into the real world to collect resources.FF14 GO isn't so much poking fun at Pokemon Go as it's making a joke out of its own mechanics that have players farming resources. Rather than searching the real world to find elusive creatures, FF14 GO tasks players with standing near plants, rocks, and fish, and then repeatedly tapping on the screen to collect the materials. This is all in place of doing the exact same thing virtually within FF14.
Square Enix even went so far as to produce an announcement trailer and give the app its own website. And with pay-to-win mechanics being a hot topic in gaming recently, FF14 GO includes the option to purchase a "harvesting stick" that grants players a 100% collecting rate. Once their phone is connected to the selfie stick-looking attachment, they're free to use the device as an in-game tool, smashing it against trees and rocks.
"This is the most immersive MMORPG experience for players of all levels and a must-have accessory for every gathering enthusiast," the app's lead designer joked in the video. All in all, this is a pretty clever April Fools' gag; it's obviously not real, and it makes fun of itself in a way that players will immediately recognize.
SOURCE Square Enix