FiftyThree's Pencil is a smart, carpenter-style stylus for iOS Paper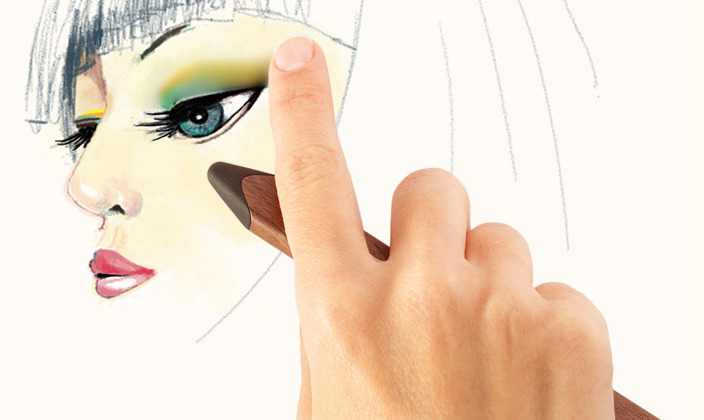 FiftyThree, the company behind iOS apps Paper and Book, has created a carpenter-style stylus for use with Paper. Aptly and simply dubbed "Pencil," the stylus lets you erase with the top end just as you would with a normal pencil. It also lets you blend marks on your iPad with your finger, and it can tell your iPad the difference between your palm resting on the display and the Pencil itself.
Pencil's Bluetooth 4.0 makes the stylus works on contact. There's no setup process; just open Paper and write or draw. (It also functions as a regular stylus when used outside of Paper.) The tip is designed to be frictionless on a screen, the company says, and its broad side can be used for thicker lines–again, just as with a regular pencil.
To erase, just flip the Pencil. To blend marks with your finger for maximum realistic control of your art, use your fingertip. The sensors on both ends of Pencil are plated in 14kt gold for fast and accurate conductivity.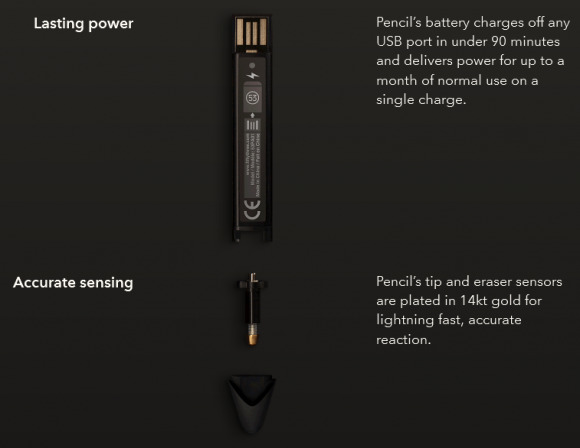 Pencil is powered via USB. Just open the casing and plug it in for 90 minutes, and you're good to go for a month under "normal" use. It's available in a real walnut casing for $59.95 and graphite brushed aluminum for $49.95.
SOURCE: FiftyThree