FIFA Mobile for Android and iOS launches this autumn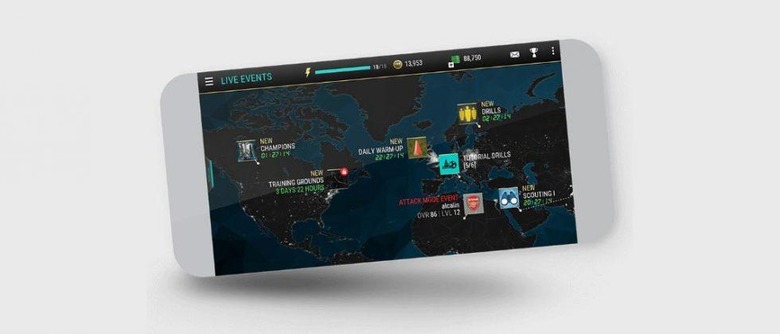 EA has announced FIFA Mobile, a soccer 'experience' for both Android and iOS. The game, which will launch this autumn across the globe, will feature a new gameplay mode, a 'truly social experience,' leaderboard and leagues, more than 650 teams, and more. The game was built specifically for the mobile devices it will be played on, and while a specific launch date hasn't yet been revealed, EA promises it will give fans a whole new experience.
The FIFA Mobile game will offer turn-based matches compatible with two players, as well as Live Events that bring new content every day based on actual happenings in the game across the world. This content will include mini games that give players tokens that are then redeemable for various packs and game characters.
That aforementioned social experience will let gamers team up with other gamers wherever they may be and compete in championships, play for various league achievements, and go toe-to-toe in skill games against other leagues. Achievements will be recorded on the leaderboard.
Overall, EA says FIFA Mobile will offer more than 30 leagues and those aforementioned 650 teams, as well as 17,000 players. According to EA, its mobile offering is "the most authentic football [soccer] experience available" on these mobile platforms.