Fidget spinner explosions prompt Safety Commission warning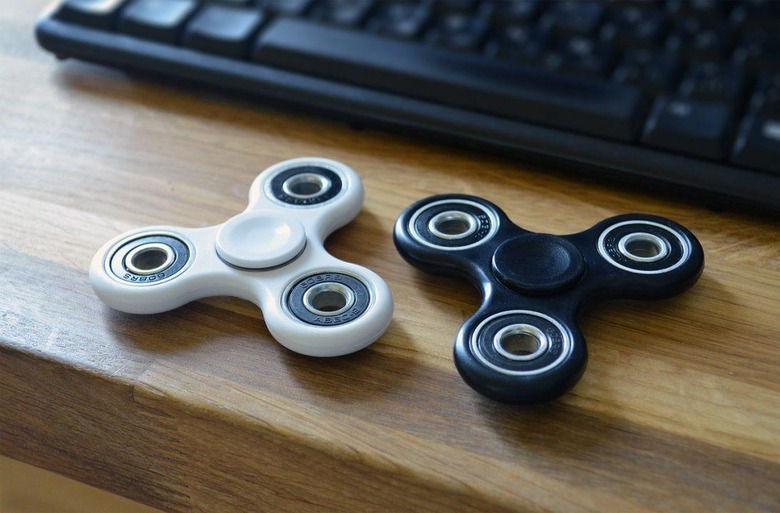 Following news of at least one fidget spinner exploding, the U.S. Consumer Product Safety Commission has issued a statement of caution surrounding the popular toy. According to the statement, fidget spinners may pose a risk of both explosions and choking in young children.
A fidget spinner, of course, is the simple toy you've probably spotted kids playing with at some point. The toy has been popular for a handful of months now with few signs of slowing, and during its time the toy has caused some issues for certain owners. Most notably, manufacturers have begun creating Bluetooth-equipped fidget spinners that can be connected to a smartphone to monitor spin rates and such.
Unfortunately, little oversight has resulted in a bunch of generic electronic fidget spinners hitting the market, some with questionable origins and build quality. In one case, a child reported their Bluetooth fidget spinner having caught fire and exploding after charging for about 40 minutes. The trouble comes from poor construction coupled with the volatile li-ion batteries inside.
Reports of these incidents resulted in the Safety Commission starting an investigation, and while the toys aren't facing any sort of recall action, the CPSC does advise that users or their parents should be present in the room at all times when a fidget spinner is charging. This will allow them to take action if the device experiences a malfunction and catches on fire.
In addition, parents are given the generic warning to keep the toy from young kids who may choke on the small components released in the event that the toy breaks.
SOURCE: CPSC