Fiat 500L bloats city runabout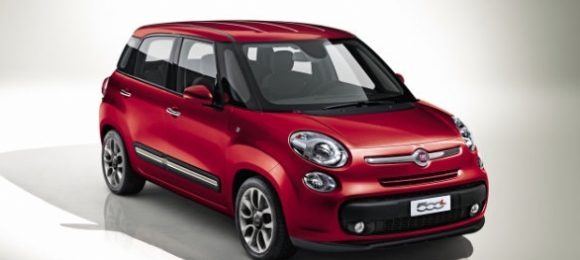 If the Fiat 500 can be compared to a Volkswagen New Beetle, then the new Fiat 500L being shown off at the Geneva Motor Show could almost certainly be compared to the Mini Clubman. Fiat's new offering riffs very clearly off the Mini design, and Fiat are hoping that the increased space and size of the car will appeal to a wider audience.
Seemingly aimed as a family vehicle, the Fiat 500L offers four doors, and seats five. The car is expected to launch towards the end of this year in Europe, and will have two petrol engine options, as well as a diesel. One petrol option is Fiat's 900cc two-cylinder TwinAir engine, and the other is a 1.4 litre four-cylinder engine. The diesel option encompasses a 1.3 litre MultiJet engine.
Fiat are hoping that by building the car in Serbia, where wages are just a quarter of those in Italy, they'll be able to keep costs down and compete on price with other such MPVs. Fiat have invested around €1 billion in their Serbian factory, and plan to expand their range by working on more than one model of the car.
Pricing has yet to be confirmed. See what you make of the car in the gallery and video below.