Ferrari says no more engines for Maserati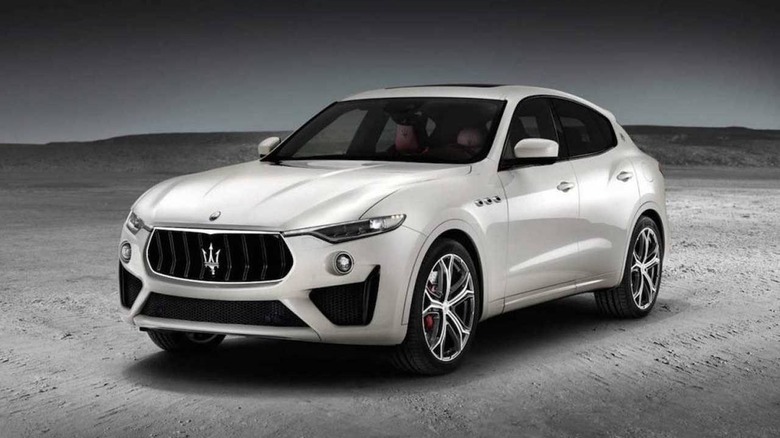 The only places you could traditionally get a screaming Ferrari engine was to buy a Ferrari or a Maserati. During the recent Ferrari Q1 earnings call the most significant revelation from the event was that Ferrari plans to stop supplying Maserati with engines. The Ferrari engine is a major selling point for the Maserati brand.
What was said by Ferrari CEO Louis Camilleri is that "eventually" Ferrari will stop supplying engines to Maserati. The CEO says that is a good thing from its perspective. Camilleri says that the change will allow Ferrari to move a lot of the labor that has been involved with engines to the car side of the business.
Maserati has used Ferrari engines in its cars since 2002. The last Ferrari engined Maserati we talked about was the Levanti GTS last summer. The engine sharing came about because Ferrari and Maserati were both under the FCA umbrella at the time. However, Ferrari was spun off from FCA in 2015.
After being spun off from FCA Ferrari continued to supply Maserati engines including a 3.8-liter twin turbo V8, 3.0L twin-turbo V6, and a 4.7L naturally aspirated V8. Ferrari will stop providing engines to Maserati in 2021 or 2022. After that date, Ferrari will only supply itself with engines.
What Maserati will do after that remains to be seen. It could reach into the FCA parts bin for engines, which hardly seems to have anything appealing for Maserati or it could develop its own engines. Maserati has already said no to a future powered by batteries, but many will wonder if that might change with Ferrari's announcement. Maserati has made no official announcement at this time.