Ferrari reveals F12 Berlinetta ahead of Geneva debut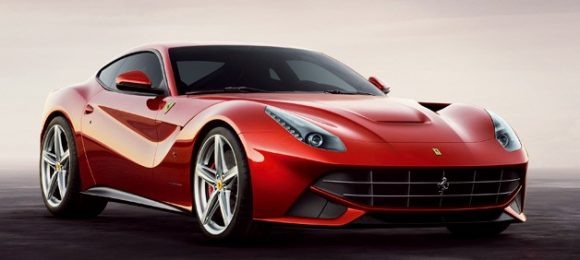 Ferrari has revealed its fastest supercar to date, the F12 Berlinetta, complete with official rendering photos and videos. The F12 Berlinetta is set to debut on the world stage at next month's Geneva Motor Show and will be replacing Ferrari's aging 599 GTB. Although we've been seeing plenty of hybrid supercars lately, this one sticks to a traditional naturally-aspirated engine—an advanced 740-horsepower V12.
The F12 Berlinetta's 6.3-liter V12 engine provides 509lb-ft of torque and boasts 0-62mph in just 3.1 seconds and 0-104mph in 8.5 seconds. The car weighs 3,362lbs, which is lighter than its 599 predecessor thanks to the use of a new aluminum-intensive spaceframe, and it's also slightly smaller in size.
A lap around Fiorano is considered the true measure of any Ferrari, and the F12 Berlinetta is said to have completed in just 1:23. Previous record-holders the 599 GTO and the Enzo clocked in at 1:24 and 1:25, respectively. With a redesigned suspension and gearbox, the F12 Berlinetta features a lower and more rearward center of gravity that gives it more downforce to allow a top speed of over 211mph.
[via AutoBlog]