Ferrari F12berlinetta makes North American debut at Pebble Beach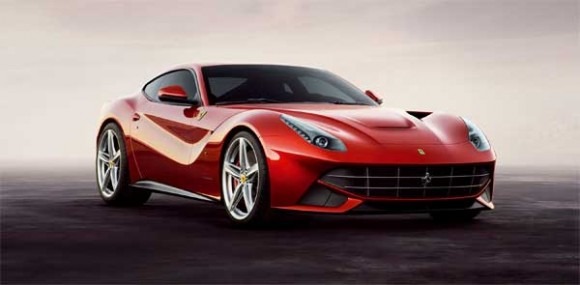 Few brands in the sports car world evoke as much lust in car guys and gals as the name Ferrari. Ferrari has made the North American debut of a car it claims to be the fastest Ferrari ever built at the Pebble Beach Concours d'Elegance. The car is the Ferrari F12berlinetta. Considering some of the epic sports cars the Ferrari has built over the years, calling this the fastest ever is a huge claim.
The F12berlinetta uses the classic Ferrari formula of a mid-front engine sports car with rear wheel drive. The car will available on the market for US deliveries starting in Q1 of 2013. As for the price, Ferrari didn't offer official numbers, but estimates put the car at around $330,000. Ferrari pulled out all the stops to make the car compact and improve performance.
The car uses an all-new space frame chassis and body shell made from 12 different kinds of alloys. Some of those alloys were used for the first time in the automotive sector in this new Ferrari. The new metals and construction techniques resulted in a car that offers a 20% improvement in structural rigidity while reducing weight to 1525 kg. That makes this Ferrari V12 coupe 70 kg lighter than the outgoing V12.
The V12 engine under the hood has a maximum output of 730 BHP and the torque numbers of 730 pounds-foot. 80% of that torque is available at only 2500 RPM. The engine has a rev limit of 8700 RPM and uses an F1 style dual clutch paddle shifted transmission. The car is capable of going from 0 to 100 KPH in 3.1 seconds and can reach 200 KPH and 8.5 seconds.