Ferrari by Logic3 launches its Scuderia FS1 Air Speaker Dock equipped with Airplay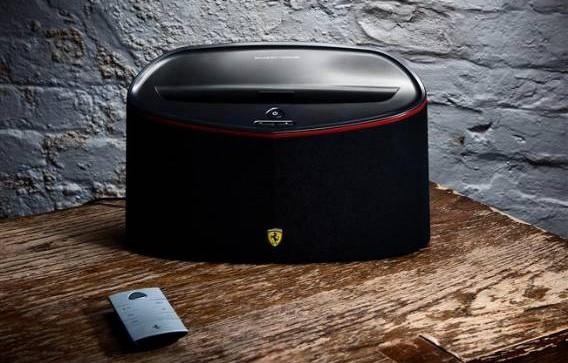 Ferrari by Logic3 has just launched its new speaker dock, the Scuderia FS1 Air. The Scuderia FS1 Air comes equipped with Airplay, so you can stream music wirelessly from your iOS devices, or from iTunes. The 2.1 speaker system is Bluetooth capable as well, so if you don't have an iOS device, you can still wirelessly stream music straight from your Android device, Windows Phone 8 device, or Blackberry 10 device.
THe FS1 Air has a very compact design, meaning its designed to fit into any area in your home or in your office. It has Class HD Technology, an amplifier that delivers high power density and high efficiency, combined with a Digital Signal Processor, which controls the equalization and crossover of your music, to create the best performance possible and best tone quality for your music.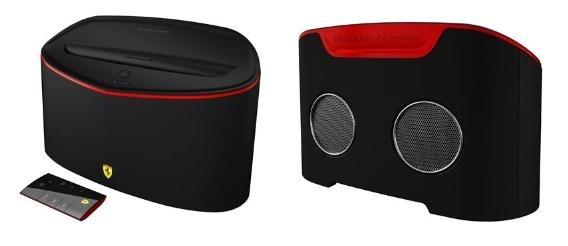 Of course, if you don't want to wirelessly stream your music to the Scuderia FS1, you can always plug your music device in via the 3.5mm jack available on the device, or dock your iOS devices on the 30-pin connector. The Scuderia FS1 Air Speaker Dock was inspired by the Scuderia Ferrari racing team, as well as the Ferrari itself. You can tell by the speaker's beautiful curves, black and red color scheme, and the quality of music the device can produce.
Ashvin Patel, CEO of Logic3, says, "We designed the FS1 Air to offer a sophisticated solution that provides a crisp and powerful audio experience." We first heard about the Scuderia FS1 Air Speaker Dock way back at CES this year. Previously, we expected the device to cost about $549.00, however, the price has been confirmed to be $649.00. It's quite expensive for an audio dock, but it's something audiophiles will want to have in their collection.