Femtocell shipment numbers cut by more than half for 2009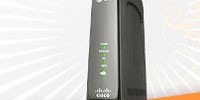 Earlier this year analysts were predicting 2009 would be huge for femtocells. A femtocell is a device sort of like a router for mobile phone calls. The device sends mobile calls and data requests across the user's broadband connection rather than the mobile network. In April, ABI Research forecast that 790,000 femtocells would ship this year.
ABI has now reconsidered that amount and slashed the number of femtocells that it predicts to ship by 55% to about 350,000. Mobile operators have failed to push the femtocell as strongly as expected meaning that relatively few consumers have adopted the femtocell. The economy is one of the reasons that femtocells haven't been strongly adopted.
I think another reason that femtocells haven't been adopted by most consumers is that the thought of paying the mobile provider more money to get a clear signal in a home or office, when we should be getting a clear signal anyway, bothers some consumers. I know it bothers me. Femtocells can add up to an additional $20 per month to a cellular bill not counting the cost of the hardware.