FDA says popular dried fish treats for pets recalled over botulism risk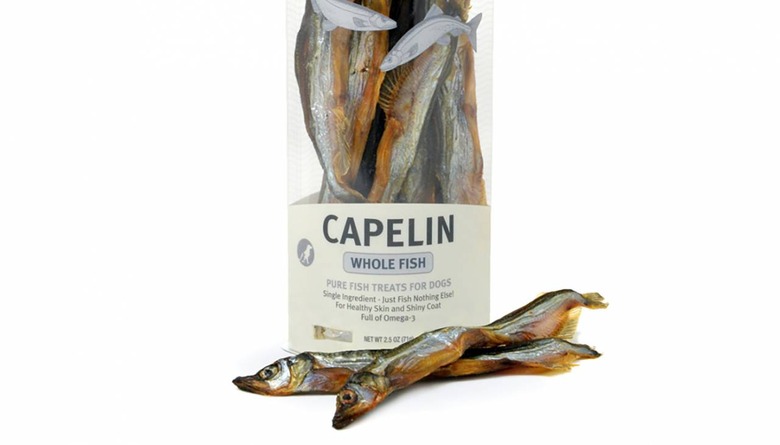 In an announcement on Monday, the FDA revealed that popular, organic pet food treats made out of fish have been recalled out of 'an abundance of caution' over potential botulism risk. The reason is due to the fish used to make the treats — they were larger than what is allowed by FDA guidelines, which exist to help protect against botulism poisoning in humans.
The recall decision was made by IcelandicPlus of Pennsylvania, according to the FDA, which says the recall specifically impacts the company's Capelin Pet Treats. In this case, some of the treats were made using fish larger than 5-inches in length, which is associated with a greater risk of contamination with Clostridium botulinum, the bacteria that causes botulism.
These fish treats are made from whole, dried capelin fish and they're sold as a snack for dogs and cats.
some of the fish used by IcelandicPlus measure longer than 5-inches, meaning there is "a possible health risk." However, the FDA hasn't received any reports of people or pets become ill from these treats nor from capelin fish in general.
None of the IcelandicPlus Capelin products have tested positive for the bacteria, the FDA says. Rather, the recall is simply being made out of precaution due to the severe health risks associated with botulism. The toxin produced by this bacteria can be deadly in both humans and pets and the risk extends to merely handling a product that is contaminated with it.
The FDA says individuals suffering from botulism can experience things like double vision, breathing issues, muscle weakness, problem swallowing, trouble talking, and more. Some of these symptoms are particularly hard to identify in pets, such as double vision.