FCC's broadband report details uptick in US Internet speeds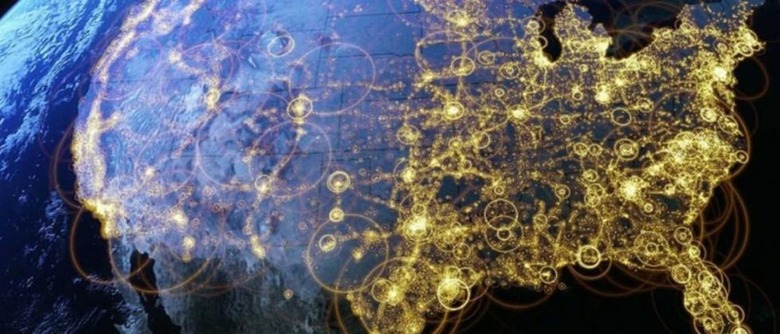 The FCC's annual broadband report is in, and as in the past it details the status of broadband Internet access in the United States. The report, officially called the 2015 Measuring Broadband America Fixed Broadband Report, details information on so-called "fixed" ISPs and their network performance. These reports first started in August 2011; with this latest one, the grand total of reports has climbed to five.
The FCC defines 25Mbps or higher as being broadband Internet service; with this new report, it looks into how many ISPs are delivering that level of high-speed service to subscribers, as well as how consistent various services' perform and trends among things like geographic regions.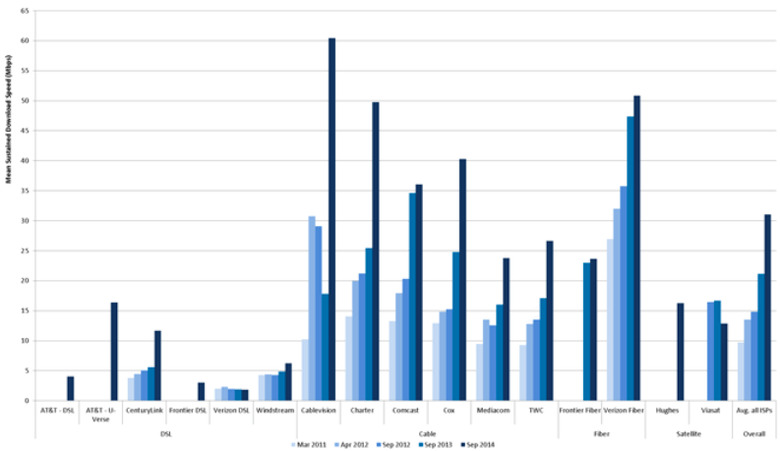 Overall, the FCC has found that maximum advertised download speeds across the United States have increased since the first report issued in 2011. At that time, the max advertised speeds were between 12 and 30Mbps, but by September 2014, they had increased to 50 to 105 Mbps. The exception is DSL, with the top service tiers' max speeds staying "generally unchanged" over the years.
According to the newest report, most of these advertised speeds are accurate, with most Internet subscribers getting or exceeding the speeds advertised. Again, the big exception is DSL, which the FCC found is usually advertised at higher speeds than what Internet subscribers actually get. Overall, cable Internet subscribers have seen the highest increases in actual download speeds at 61.2%, while fiber saw the smallest increases at 19.2%.
SOURCE: FCC