FCC unveils "Nutrition labels" for broadband connections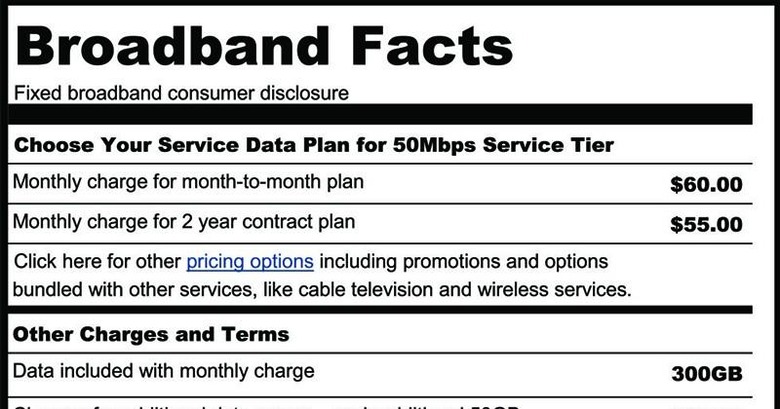 When you pick up a box of cereal, or any other food item, you can quickly and easily find out what you're getting by looking at the side. Thanks to a handy nutrition label, you'll find things like calories, sugars, and vitamins per serving, and a full list of ingredients. Now wouldn't it be great if everything you bought had a similar label? Well, it turns out that the FCC would like your broadband service to come with exactly that.
Today, the FCC released some sample broadband labels which they modeled after the very same nutrition labels found on food. Instead of listing the ingredients and nutritional facts, the label would tell you exactly how much you will pay, and the exact speeds that you should be receiving with the plan you ordered. This includes activation fees, early termination fees, latency, expected up/down speeds, and more.
While consumers might like for these sorts of labels to be mandatory, they are only suggestions. Despite the fact that they are merely suggestions, ISPs are required to provide all of the information listed on those suggested labels, as a part of the transparency requirements built into the FCC's net neutrality order. Each ISP may determine how they present the information, but it muse be presented in "an accurate, understandable, and easy-to-find manner," according to the FCC.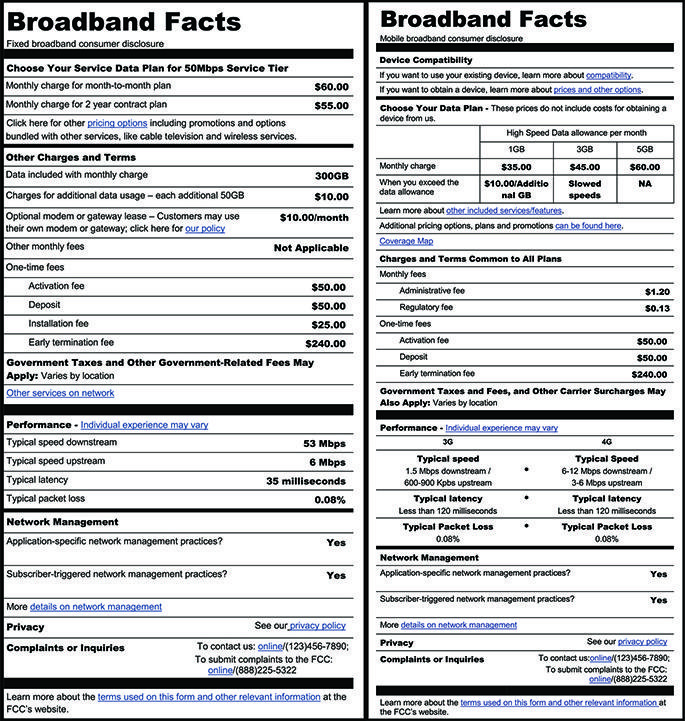 The FCC will happily provide the labels to any company that does wish to use them for compliance. And while most will probably come up with their own method for disclosing the information, I actually love these labels. Just imagine being able to pull up two identical labels from different companies, and easily compare the exact information on each one. Of course, that would mean that you actually live in an area where you have a choice for your internet provider. What do you think of the labels?
VIA: Ars