FCC says Google Fiber offers speedier, more reliable buildout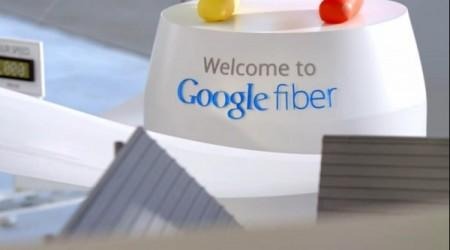 The FCC, currently embroiled in a net neutrality squabble that has many decrying their judgement, has praised Google for their Fiber program. Tom Wheeler, Chairman of the FCC, recently noted that Fiber may actually be a better blueprint for success than their own rules.
Fiber, which is slowly rolling out to cities across the US, has a checklist potential municipalities must complete prior to being considered. Their fiber-optic network is built from the underground up, and brings up to 1GB data speeds to citizens.
Wheeler both praised Google and questioned current practices in his statement. Saying Google's methods provide "predictable" results, he also noted their methods made for a faster rollout:
The private sector must play the leading role in extending broadband networks to every American. That's why the FCC is committed to removing barriers to investment and to lowering  the costs of broadband build-out. Google has developed a checklist for cities that want to  participate in their Google Fiber project of steps that can be taken to ensure easier access to existing infrastructure and to make construction speedier and more predictable. The FCC should  be asking similar questions about our own rules, cutting red tape wherever possible.
Interesting commentary, but salient as well. Fiber my not be spreading as quickly as some would like, but Google has done a good job of making sure cities which get Fiber have the same level of service across the board. They've also managed to offer up gigabit Internet for a much lower cost than many competitors.
Via: 9to5Google