FCC filing tips new PlayStation 3 model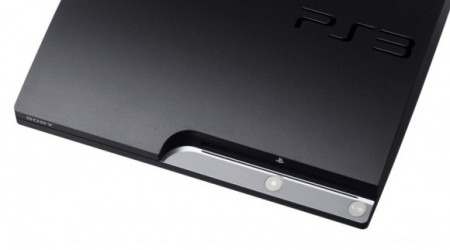 Is there another PlayStation 3 on the horizon? A recent FCC filing reveals a listing for two new PlayStation models, the CECH-4000A and CECH-4000B. The current PlayStation 3 has a model number of CECH-3000, indicating that Sony may be ready to launch two new additions. There isn't much information surrounding what the 4000 series might bring, but Eurogamer believes it could be an even slimmer console.
Eurogamer has heard from sources that a slimmer model of the PlayStation 3 is on the cards, with an announcement planned for Gamescom next month. Sony may already have the PS3 Slim, but Kotaku believes that it's not implausible for the company to release yet another thinner model. The PS2 received such an update towards the end of its lifespan, so perhaps Sony wants to squeeze out the last few remaining dollar before its next-generation console launch.
Currently rumors indicate that the PlayStation 4 is known as "Orbis", and will feature one of AMD's x64 processors plus discrete Radeon graphics. The Orbis is said to be able to display a resolution of 4096×2160, and can play 3D games at 1080p. Select developers have reportedly already received test consoles,and beta units will be sent out towards the end of the year. Backwards compatibility with PS3 games is expected, although Orbis games allegedly feature an anti-used games system, presently second hand sales.