FCC Considers Making Carriers Report Their Disaster Performance Quality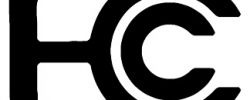 In light of Hurricane Sandy and other recent natural disasters, the FCC is considering having carriers provide information on how well their networks performed in a disaster. The requirement would only concern major natural disasters, and will provide consumers with relevant information, such as how their carrier performed compared with other carriers. The issue is one of several slated for discussion during several hearings the FCC has scheduled throughout 2013.
The Federal Communications Commission has several hearings set to take place throughout next year concerning national disasters, the latest of which was Hurricane Sandy. The series will kick off in New York, and will then take place in various locations across the nation. In addition to talk about having carriers report on their performance, the agency will also discuss disaster preparation for carriers, service provider cooperation, how to speed up recovery, and better backup power systems.
Several carriers and cable providers experienced outages during Hurricane Sandy, including T-Mobile, Verizon, AT&T, and Time Warner. The agency noted that several companies shared their resources, including cellular sites, during the process, and questioned how such sharing can be better facilitated in the future. Another major focus of the hearings will be backup power, which is an integral part of keeping systems up and functioning.
Said the FCC, "Users of communications services appear to lack information about the performance of the services they pay for ... Would it help consumers to know the performance and reliability of the companies' service or devices as compared to competitors during past emergencies?" The agency's chairman said the disasters in recent history have prompted a need for "ideas and actions to ensure the resilience of communications networks."
[via PC World]