Fat Bad is first folding electric bicycle with fat tires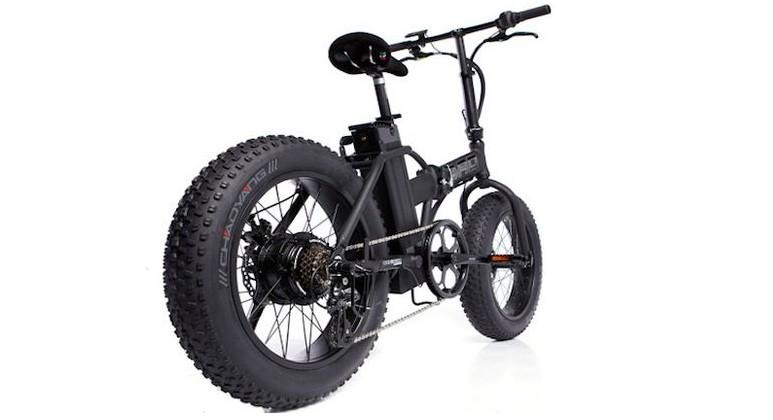 Folding bikes are generally designed to be as small as possible — after all, one typically does not buy a folding bike if portability and space conservation aren't two big concerns. That's why you're not likely to see a folding bike with big wheels, and if you do it'll be the ordinary manual kind. Bad Bike in Italy has decided to change this, and has introduced its Fat Bad as the first claimed folding model that is both electric and in possession of two fat tires.
Fat Bad is an electric bicycle that, like competing models from other makers, allows one to travel at faster speeds and for farther distances than one would typically be able to pedal. In addition, it folds up for more compact storing at home or on the bus/train. The use of fat tires, meanwhile, makes the bike more suitable for use in rain and other adverse conditions.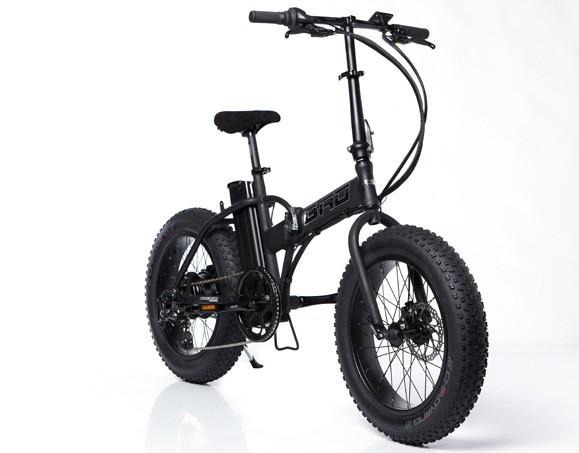 The bike is available in both 250 watt and 500 watt models; both have tires that are 4-inches wide, and the related battery allows the bike — or, at least, the 250 watt model — travel for up to 43 miles on a charge. Charging takes up to five hours — there's an integrated battery status indicator for showing when the charge is low.
The bike itself weighs 55lbs with the battery in place, and includes things like optional mud guards, hydraulic disc brakes, a 7-speed drivetrain, aluminum rims, an alloy frame, and LED lights on both the front and the back.
Both models can be pre-ordered from Bad Bike's website. The 250w model is priced at about $1700 USD, and the 500 water model at about $2,200 USD. You'll need to place a deposit to reserve a unit, however.
SOURCE: Gizmag