Fastest inkjet printer ever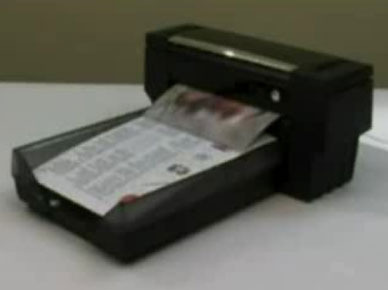 One of the worst things in life has to be waiting. And for all of our great technology these days, we're still constantly waiting. Whether it's downloading Windows updates, or printing off a family portrait, there's always plenty of time to kill. Australian-based Silverbrook Research my have something to cut down on the time you spend waiting on those prints.
video after the jump
Many of the mainstream inkjets will spit out prints at about 30ppm. Their new "Memjet" technology allows for speeds of 60ppm, and that's color. You can expect double the speed when printing black and white.
Of course, faster prints means that you'll be running through those ink cartridges even faster. Thankfully the cost per print is reasonable at $0.06 per color page at 20% coverage.
Silverbrook Research Claims to Have Developed World's Fastest 'memjet' Printer
[via gizmowatch]