Fast And Furious R34 Nissan Skyline Hits eBay, Isn't Actually A Nissan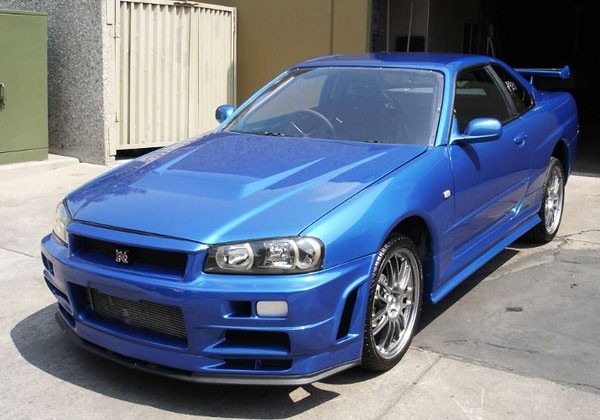 I think we all understand that when it comes to movie stunt cars, by car and large the cars that they use for stunts in movies and on TV are often not what you think they are in reality. Such is the case with the flick Fast and Furious 4. If you have seen the flick, you may recall the cool looking blue Nissan Skyline R34 that Paul Walker drove.
You might also recall in one scene he drives the car through a park and then jumps it down onto the road to finish out the race. If you feared for that Skyline in the movie rest well knowing it wasn't actually a Skyline in most of the stunt scenes. The car you see in these photos is the stunt car from FF4 and its nothing but a shell and fancy wheels.
Underneath the body hides the chassis and engine from a VW Baja Bug. The engine is in the trunk even. Inside the car is nothing but a steering wheel, racing seat, pedals and a gear shifter. The rest of the inside is bare metal. You can also bet that this car has some not so perfect areas considering it was jumped and used for stunts. You can own it for a buy it now price of $8,500 on eBay.
[via Autoholics]