Fallout Shelter now on Nintendo Switch, PS4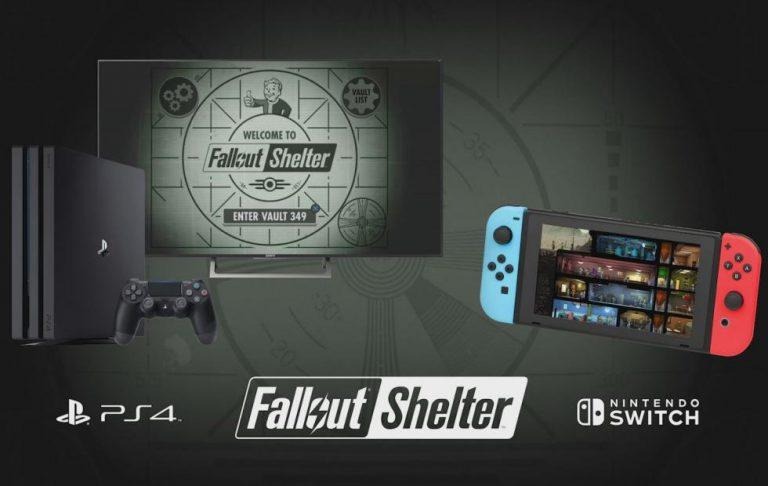 The Fallout franchise is one of those games that aren't exactly household names but have definitely amassed a faithful following to have been going for years, approaching two decades even. Over time, it has grown from its PC roots to other gaming platforms but it was only with Fallout Shelter that the franchise broke out into mobile. Met with surprising success, the simulation game is now coming to even more devices, including the PS4 and, of course, the Nintendo Switch.
Fallout Shelter is like a break from the more action-based pace of the main Franchise series. It basically put you in the shoes of an Overseer, maintaining a Vault and keeping its inhabitants happy in the cartoon style of Vaultec's many informational videos. It's basically a post-apocalyptic version of Tiny Towers.
Initially made available for mobile devices in 2015, Fallout Shelter's popularity encouraged Bethesda to expand the game's reach to Windows 10 PCs in 2016 and the Xbox One in 2017. And just to keep things fair, they're now going to level the playing field by making it available on other consoles too.
A #FalloutShelter for everyone! Celebrate the three year anniversary by playing Fallout Shelter now on Nintendo Switch and PlayStation 4. Available tonight! #BE3 pic.twitter.com/AlwjIUXdWe

— Fallout (@Fallout) June 11, 2018
Yes, Fallout Shelter is now on PS4 and the Nintendo Switch. Even better, you won't have to wait for a future date as they are available tonight, though no exact time has been given. Now you can get the game, still for free, on the gaming platform of your choice and be the Vault supervisor you were always meant to be.