Fallout Anthology announced with 5 PC games in a mini nuke shell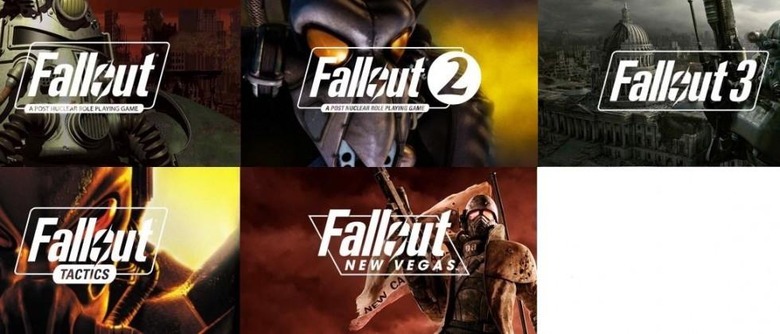 Are you starting to get caught up in the hype for the upcoming Fallout 4, but have never really played any of the original games? Or maybe you only played the previous entry, New Vegas, and want to experience the full series? Well, developer Bethesda has just dropped a bombshell — literally — for players in your situation. Late September will see the release of Fallout Anthology, which includes Fallout, Fallout 2, Fallout Tactics, Fallout 3, and Fallout New Vegas. Priced at only $50, the whole collection comes inside a mini nuclear bomb.
Unfortunately, if you're a console gamer, this set isn't for you. All five games will be for the PC only. The games could all be purchased individually online from marketplaces like Steam, but collecting them all into a nice package makes for a treat for diehard fans of the series. Even better, the nuke shell case is said to come with an audible bomb sound effect!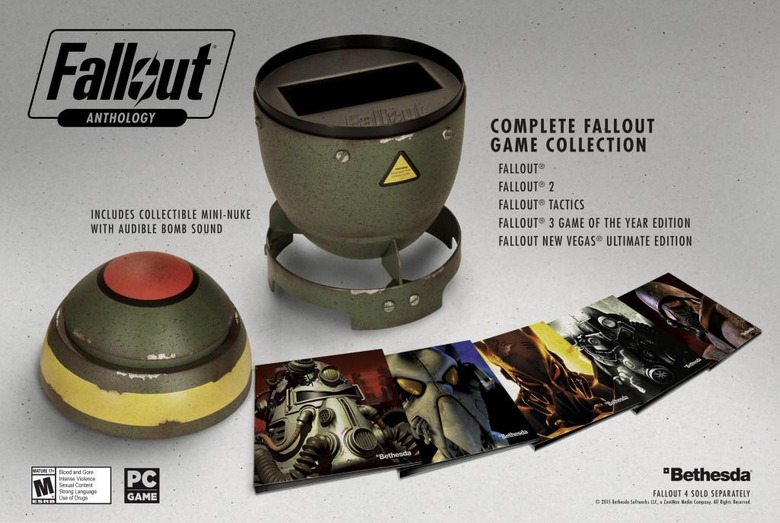 Obviously, but still worth nothing, is that Fallout Anthology will not include the new entry, Fallout 4, which will be released on November 10th in the US. The game will be available for both PS4 and Xbox One, in addition to a PC release. However, Anthology's mini nuke will have an extra slot for players to put their Fallout 4 disc, allowing them to make the collection totally complete.
Anthology will be released in the US on September 29th, and Europe will see it on October 2nd, priced at $50 and £39.99/€49.99, respectively. Making the price value even better is the fact that Fallout 3 will include all the DLC content that came with the Game of the Year Edition, and New Vegas will have all the expansions that were part of its Ultimate Edition.
SOURCE Bethesda