Fallout 76 Wild Appalachia update begins rolling out today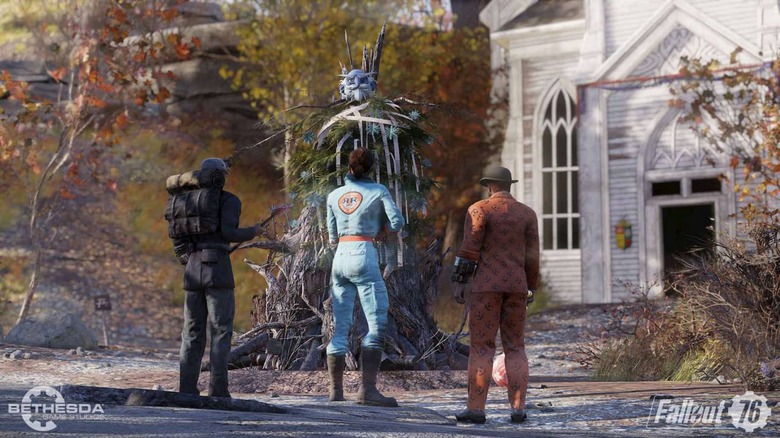 Bethesda has officially kicked off the string of content updates it has lined up for Fallout 76 in 2019 with the release of Wild Appalachia. As far as Bethesda's 2019 road map is concerned, the content coming in Wild Appalachia will comprise Fallout 76's spring update, and it'll trickle out slowly over the next couple of months. It all begins with the addition of the Wasteland's favorite pastime: Brewing and distilling.
Yes, if you're a Fallout 76 player you can now embark on a quest that will teach you how to brew alcoholic beverages. We imagine that alcohol would be a pretty important coping mechanism while living in a post-apocalyptic wasteland, so these new features certainly fit the theme.
The quest you'll need to complete in order to unlock the Brewing Station is called Wasted on Nukashine. You can begin Wasted on Nukashine by finding and reading one of the Party Invitation Posters that have appeared throughout the in-game world. After you've unlocked the Brewing Station, you'll be able to use it to craft a number of different adult beverages, including wine, spirits, beer, and mixed drinks.
The brewing and distilling system adds the Fermenter as a CAMP object, which is used in conjunction with the Brewing Station and is required by some drinks. It can also be used to age drinks further and amplify their effects (both positive and negative, we imagine), so it sounds like you'll have some options when it comes to crafting alcohol. This update also adds daily quests for brewing, so keep an eye out for those.
Bethesda's full patch notes also say that this update sets the stage for Fallout 76's Fasnacht Event, which kicks off on March 19th and runs until the 26th. During this event, you'll be able to earn new loot and collect Fasnacht masks, which can then be traded with other players you meet. This is just the tip of the iceberg as far as the overarching Wild Appalachia update is concerned, so we'll likely hear more about new content soon.