Fallout 76 beta detailed, launch timing revealed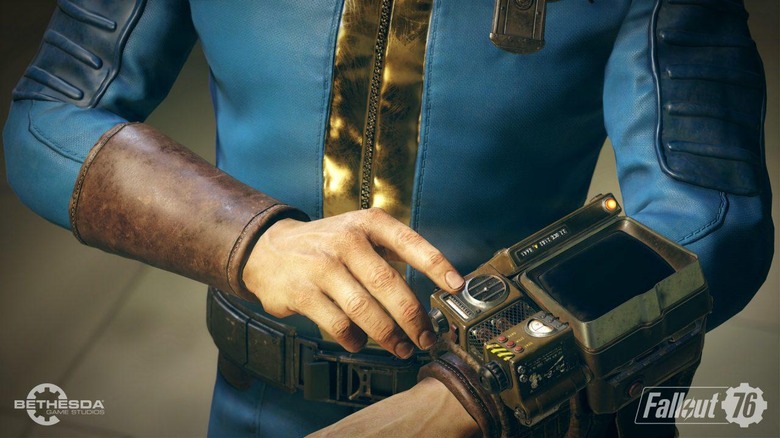 Fallout 76 is a title quite unlike any Fallout game Bethesda has made before. As revealed at E3 2018, Fallout 76 will be an entirely online game, which is a massive departure from Bethesda's usual single-player approach to its epic RPGs. If you're a bit hesitant because this big shift in direction, you're not alone, but thankfully Bethesda will be hosting a beta test that allows interested players to get an early look at the game.
Today, Bethesda detailed when we can expect this beta test to begin. The company actually refers to the test as "B.E.T.A," which stands for "Break-it Early Test Application." In other words, this is intended to be a stress test in every sense, as it wants to snuff out game-breaking bugs before Fallout 76's launch in November.
Over on the Bethesda forums, the company announced today that Fallout 76's beta test will kick off at some point in October. Xbox One players will be getting access to the beta first, with a version of the test for PS4 and PC to follow afterward. Unfortunately, at this point the only way to get into the test is to pre-order a copy of the game, which doesn't really mesh with the "try before you buy" approach some players may want to take.
Though we don't have specifics on the beta's launch date just yet, we can assume that Bethesda will probably look to launch at some point in early October. Fallout 76 is due for release on November 14, and today the company detailed a plan to start small with invites and ramp up from there. With that in mind, it sounds like invites will go out over the course of multiple days or weeks, which suggests that it'll take some time to get everyone who pre-ordered into the test.
If you've already pre-ordered Fallout 76 and you have a code to redeem, you can head over to Bethesda.net to redeem it. You'll need to log in to an existing account or create a new one in order to redeem the code, but once you've done that, you simply need to sit back and wait for your invite to arrive. We'll have more information about Fallout 76's beta when it's available, so stay tuned.