Fallout 4 gets lightsabers with this new mod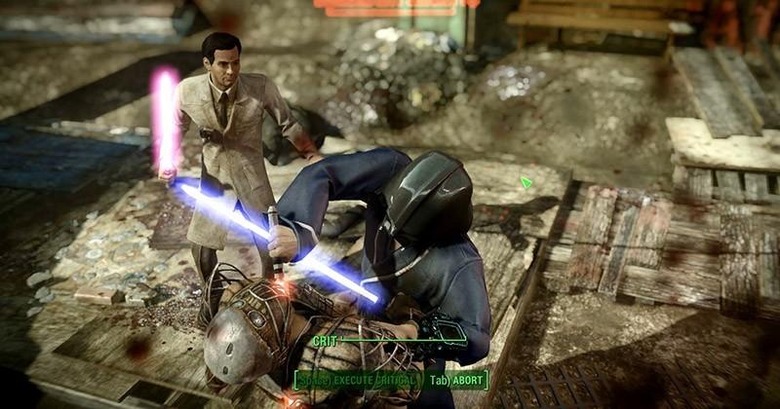 Can't get enough Star Wars or Fallout this holiday season? Oh good, I'm not the only one. Well, one modder has decided that the only way they can fulfill their desire for both things was to add a little bit of Star Wars magic to the Commonwealth.
Modder invalidfate has decided to awaken the force of the wasteland by adding lightsabers to Fallout 4. That's right, you can now equip a more elegant weapon, for a more civilized age. All you need to do is install the mod, and use the console to spawn the saber of your choice.
The mod gives you access to four different blades. There only appears to be one hilt style, so you won't get too crazy with your customization. You will be able to choose from a blue, green, red, or pink blade, however. That's right, you can finally have that pink blade you've always wanted.
One of my favorite things about this mod is the fact that the lightsaber will actually give off an appropriate colored light, just like in the movies. Oh, and if you're curious about the Vader helmet in the pic above, there's a mod for that, too.
VIA: Destructoid