Fake Shenmue 3 crowdfunding campaign appears on Indiegogo, gets the 0 dollars it deserves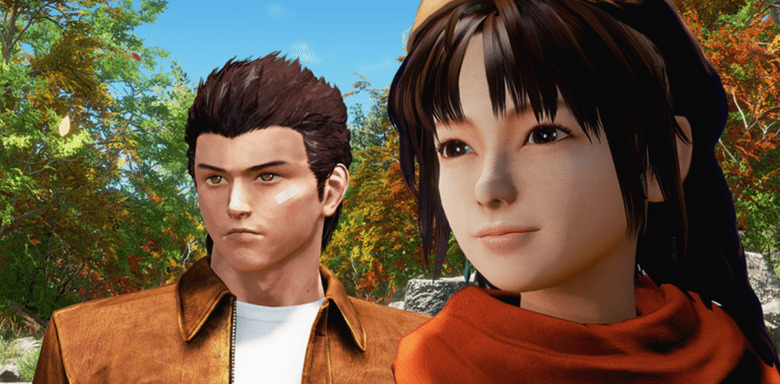 If you've been paying attention to the E3 news this week, you've already heard about Shenmue 3's crowdfunding campaign on Kickstarter, and how it's smashed records. Well, an apparent troll going by the name "Ryan Nets" seems to have had hopes that people wouldn't notice the difference between Kickstarter and similar platform Indiegogo, as that's where he put a fake fundraising campaign for Shenmue 3. Now, the good news is that the fraudulent project has already been taken down, and the better news is that no one fell for it, for it last had $0 pledged.
Nets' listing on Indiegogo was an exact clone of the official Kickstarter project, using the same text and images, and embedding a YouTube video of Shenmue 3's announcement during Sony's E3 presentation (this is probably because the troll was at least smart enough to not the official video, which comes in Kickstarter's own format). There was one extra line at the bottom of the campaign, which stated "Help make it happen for Shenmue 3 and Ryan Nets!"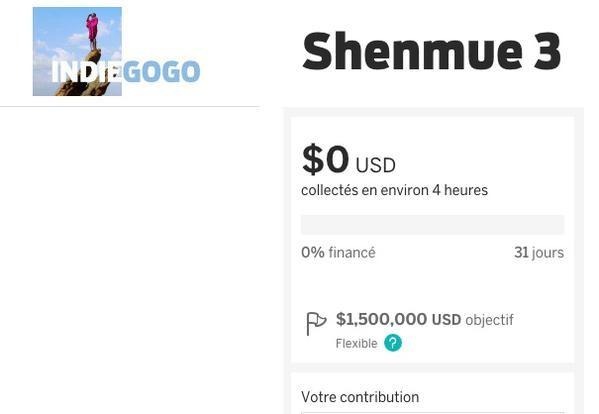 Thankfully the Indiegogo project didn't receive any funding, but the really scary part of the listing was that it was set up to collect all the money pledged, even if it didn't reach its $1.5 million goal. Indiegogo hasn't made a statement about the fake project yet, so it's not clear if they discovered the scam on their own and took the listing down, if enough viewers reported it, or if Nets got spooked and removed it himself.
Indiegogo's terms and conditions state that it does not allow campaigns that are intended to "raise funds for illegal activities, to cause harm to people or property, or to scam others," so little explanation is needed for why it was taken down. Nets' location was listed as Osaka, Japan, however the user has two past campaigns in his history, which said his location was in Colombo, Sri Lanka. One was for something called the The Poster Shop, and the other was called "Help william shatner to fund the $30 billlion pipe" [sic].
If you're interested in contributing to the Shenmue 3 campaign, you still can, even after they met their $2 million goal in roughly 9 hours. Just make sure you pledge on their official Kickstarter page.
VIA Eurogamer