Facebook's new live video feature takes on Periscope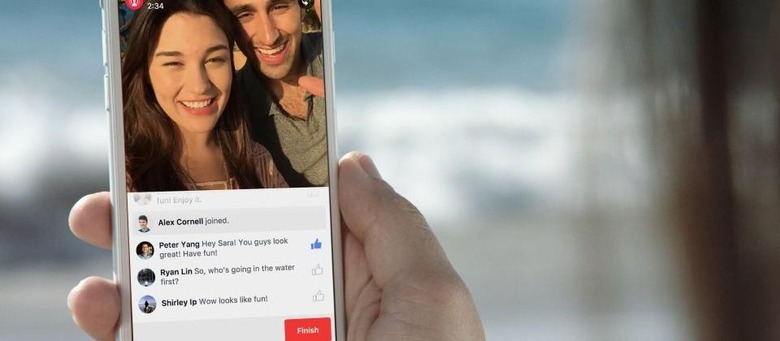 Facebook is testing a new major feature that pits it against Periscope, arguably the world's most popular mobile live streaming platform. The feature, as you probably guessed, is live video streaming, allowing Facebook users to share real-time videos with their friends and the public. Joining live video is a new collage feature that groups photos and videos into "moments."
Facebook is introducing the live video feature slowly, with it currently being tested with "a small percentage" of U.S. users with iPhones. The feature is located on Update Status as an icon; users are able to add descriptions about their broadcast, and will see how many viewers are tuned in, how many views a video has, and comments as they roll in live. As well, those with a Facebook account can subscribe to get notifications when public figures or others start a new live broadcast.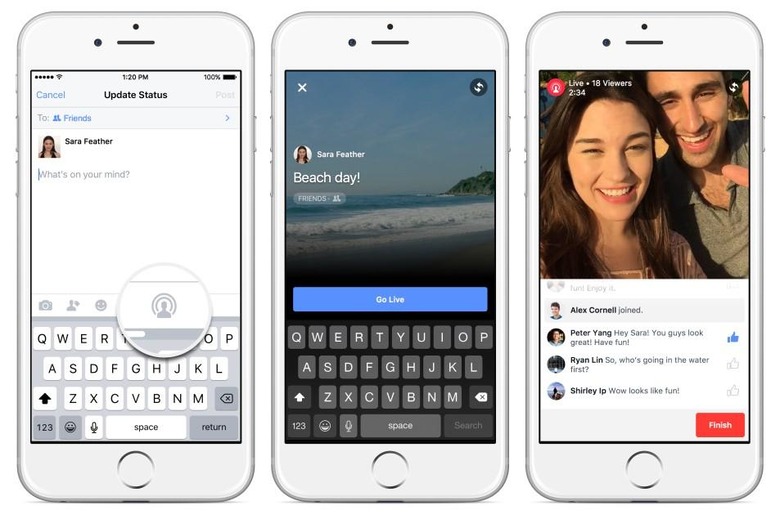 Joining the new live video feature are collages, a way to group videos and photos in such a way that they tell a story. A collage can be made by tapping "Photo", at which point the photos in the phone's camera roll will be presented as collages. These pre-made collages can be edited, such as removing content or shuffling it around, then titled and shared with others.
The collage feature is coming to iPhone users first; it is rolling out now and should make its way to you soon. Those on Android will have to wait until early 2016 before they get the feature, however. Finally, Facebook is piloting a new sharing menu with select Android and iPhone users that makes it easier to share things on the network.
SOURCE: Facebook