Facebook's IPO filing sends Zynga stock soaring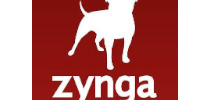 The big story this week has been the Facebook IPO filing that is set to make a bunch of early employees at the social network millionaires. The Facebook IPO filing also showed how important game developer Zynga was to the money Facebook earns. The filing showed that Zynga accounted for 12% of Facebook's 2011 revenue. That means that to some extent profits for Facebook and profits at Zynga are intertwined.
With big expectations for Facebook IPO filing, Zynga's own stock has soared since the IPO paperwork was filed. In fact, since the Facebook IPO filing Zynga's market cap has climbed over $1 billion thanks to the increase in stock prices for Zynga. Apparently, Zynga stock was trading at the close of market early this week for $10.96 per share, which is a bit higher than the $10 per share price in December when the company made its IPO. Yesterday, Zynga stock opened at $11.05 and the price went up to $12.81 per share at its peak.
That meant by the close of market on Thursday Zynga's market cap was up 12% to $8.66 million compared to the $7.4 billion market cap the day before. The Facebook traffic to Zynga is also growing with 1.9 million daily active users and 6.4 million monthly active users. Facebook's IPO is certainly helping Zynga.
[
Insidesocialgames]