Facebook's Facial Recognition Policy Changes Draw Attention From German Data Commissioner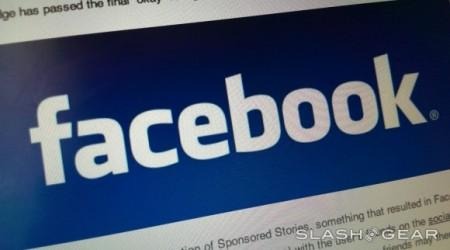 Facebook kicked off a new series of proposed policy changes on August 29, and among them has been the addition of facial recognition in its data protection policy for its European users. Such has drawn the attention of the Hamburg data protection commissioner, which had dropped legal proceedings against the social network late last year after it deactivated facial recognition in the EU and promised to delete its templates.
In August of 2012, the German data protection commissioner had again opened a legal proceeding against Facebook in regards to its facial recognition policy, mandating that it either get express permission for the use of its facial recognition or stop using it and delete the data. If it didn't do either of these, a lawsuit would have been instituted against it.
In an apparent attempt to avoid this hassle, Facebook shut down facial recognition to all European users in September, as well as stating that it would delete the data it had on those users. Because of this, the Hamburg commissioner dropped the proceedings against Facebook, and all has been well for a year, up until the latest privacy changes were detailed.
Said Johannes Caspar, Hamburg Commissioner for Data Protection and Freedom of Information, in a statement to the folks at PC World: "It is astonishing to find the facial recognition again in the new proposed privacy policy that Facebook published yesterday. We therefore have directly tried to contact officials from Facebook to find out if there is really a change in their data protection policy or if it is just a mistake of translation."
The response will determine what is next. In order to avoid running afoul, bringing back facial recognition in the EU will require the social network to get persmission from those users in order to use the feature, and as such they could end up seeing an opt-in sort of deal appear. Otherwise, in the most extreme case, Facebook could find itself slapped with a lawsuit, or otherwise there could just be a faux pas at work.
SOURCE: PC World